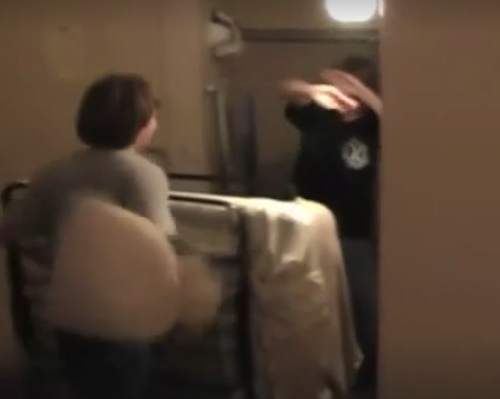 I bet he stole a bathrobe, too.
Don't go out partying in hotel rooms with Kevin unless you want to f@&king crazy, man. You can barricade yourself in the closet behind a cot, you can beg and plead, "Dude! No! Kevin," but Kevin is gonna do what Kevin is gonna do.
Kevin doesn't give a f@&k. 
(Click the speaker on the lower right for sound.)
(by Myka Fox)