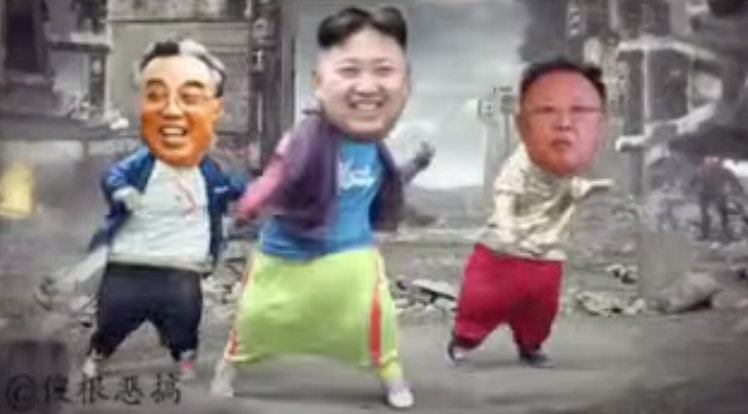 Kim Jong-un and the Supremes.
North Korean leader Kim Jong-un is reportedly furious over a goofy music video which has his face superimposed onto all sorts of viral videos, and wants it removed from the Internet. It's no secret that North Korea is clueless about a lot of things, but if KJU thinks that asking for a video to be removed will do anything but make that video ten times more popular, then he's more insane than anyone could've imagined. You don't even need to reach Beyoncé for a comment to know she'd say, "Good luck with that!"
According to South Korean newspaper Chosun Ilbun, North Korean officials claim the video, produced in China, "seriously compromises Kim's dignity and authority." North Korea may have considered retaliating with a video of their own, but are unfortunately three to five years away from possessing the technology.
In the video, Kim is seen dancing with Obama, the Kia Hamsters and other famous figures. In other words, it's the hands-down best piece of publicity he's ever been a part of. If I were famous for killing my relatives, failed rocket launches, and a janky haircut, I'd probably welcome a clip of me doing the Carlton. But that's me. There are probably a lot of other considerations when you're responsible for an entire country full of starving people.
(by Jonathan Corbett)