"Each bed will sleep 12 children, uncomfortably." (via)
Like love and money, it appears that trolling is now a language spoken around the world. Even in North Korea.
Notice anything peculiar about the above publicity photo of Kim Jong-un explaining crude crib technology to North Korea's top military leaders? Besides the dear leader's new look, featuring longer hair, parted in the middle like all the cool people in the mid-1970's. Look a little closer.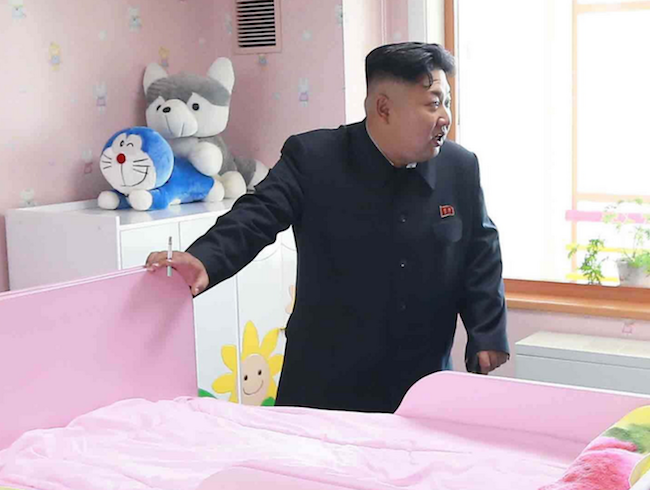 "Is this bed available in dictator size?" (via)