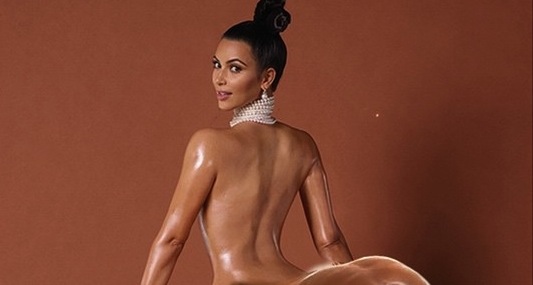 There's just so much room for interpretation.
Despite Paper Magazine's hope, it's the morning after Kim Kardashian's butt-first cover photo hit the Internet, and the Internet did not "break." It feels like the climax of WarGames.
"Internet, you still on? Is anyone there?"
"Yeah! We're here! Jesus H. Christ we're still here!"
As we all make sense of the unveiling of the E! network's single-most valuable asset, our nation's photoshoppers are hard at transforming those oily hills into whatever the imagination pours forth.