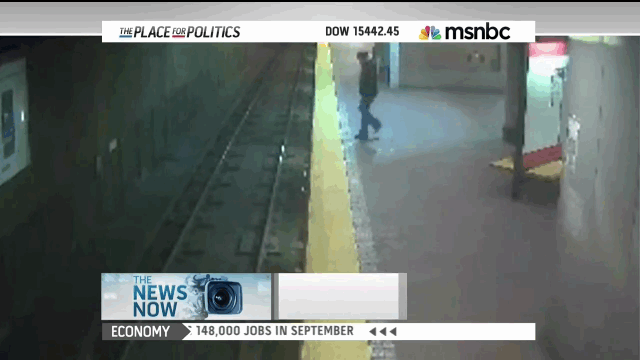 It's not worth it! There are so many other celebrity couples to be irritated by! (Via Gawker)
This morning Gawker happened to catch MSNBC running an unfortunately timed chyron over a video of the woman who sleepwalked onto some subway tracks last night.
Look, maybe you had a crush on Kim or Kanye, or the human conglomerate Kimye, but there are other fameballs in the sea. You should use the knowledge that they found each other as encouragement that maybe there's someone out there for all of us, no matter how self-obsessed we may be. Now you just wake up, hoist yourself back up onto the platform and get yourself on Tinder, girlfriend!
(BTW: The woman who fell was okay. She was pulled up from the tracks before any trains could arrive. She was treated for injuries to her left arm.)