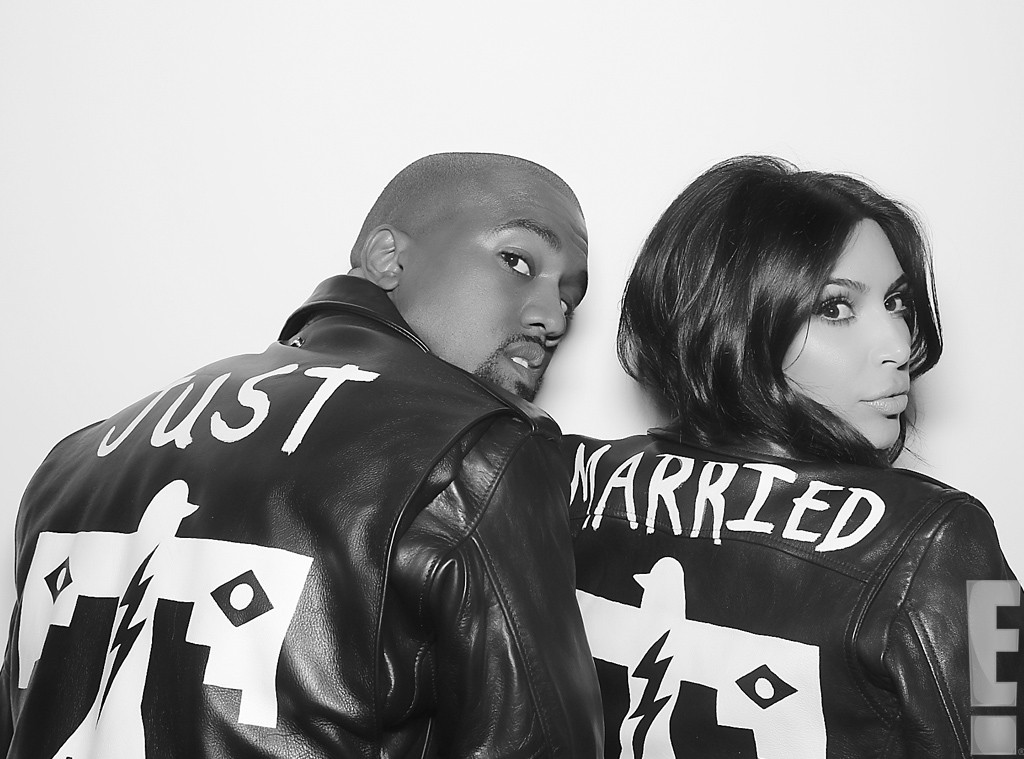 Yeah, we know, we know.  (via E! News)
Kimye's wedding was so flashy that photos of the event will burn your eyes out if you don't view them through a pinhole in cardboard. To protect everyone, pics are only being released five at a time. E! News had the privilege of looking at them first. 
You can tell they love each other by how they kiss with their profiles perfectly posed. 


She looked hotter kissing Ray J. (via E! News)
Sweet flower wall....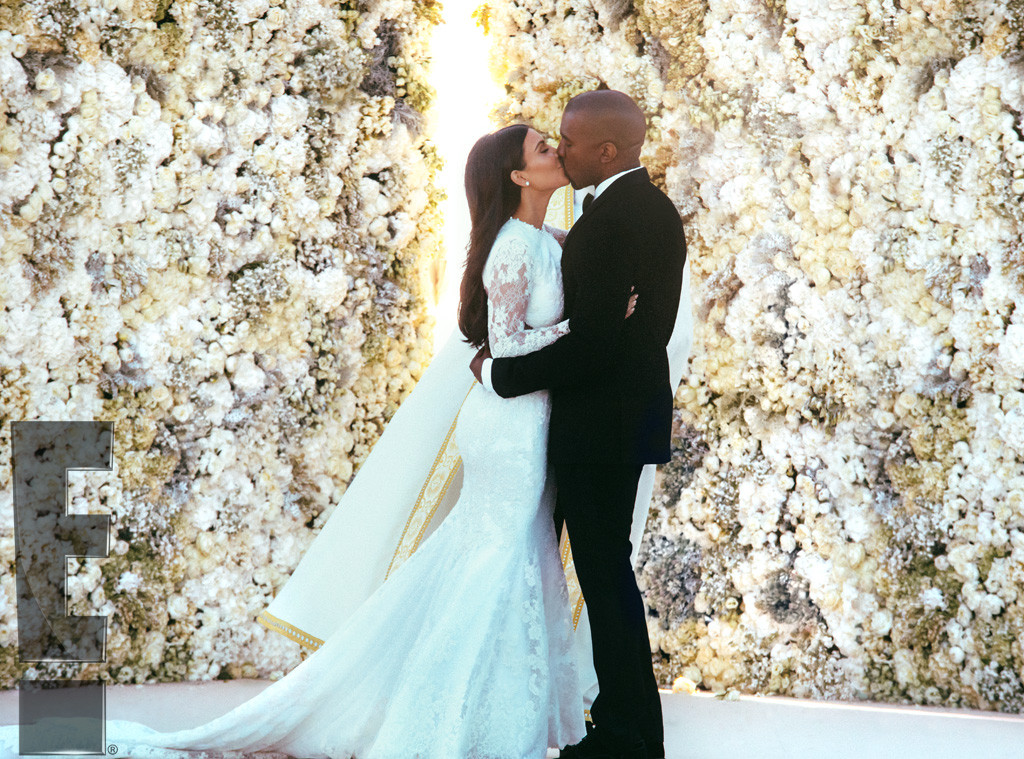 That beaming light shines from other people's harnessed life forces, allegedly. (via E! News)
Kimye walking away from the life-force flower wall as a newly married couple...

Baby North is like, "See ya." (via E! News)
Look closer...


Pastor or demon?  (allegedly)
There's also a picture of Kim in her final dress fitting on E! News, if your retinas haven't blown out by now. How much you think Vogue paid to not get this exclusive?
(by Myka Fox)