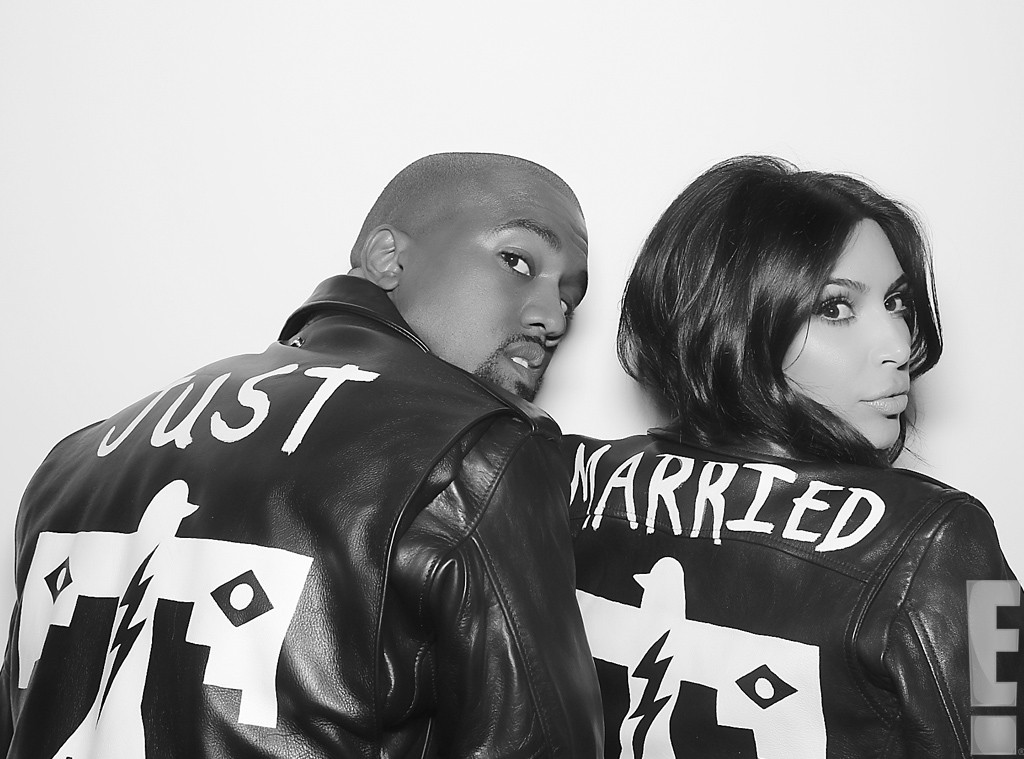 Yeah, we know, we know. (via E! News)
Kimye's wedding was so flashy that photos of the event will burn your eyes out if you don't view them through a pinhole in cardboard. To protect everyone, pics are only being released five at a time. E! News had the privilege of looking at them first.
You can tell they love each other by how they kiss with their profiles perfectly posed.


She looked hotter kissing Ray J. (via E! News)
Sweet flower wall....