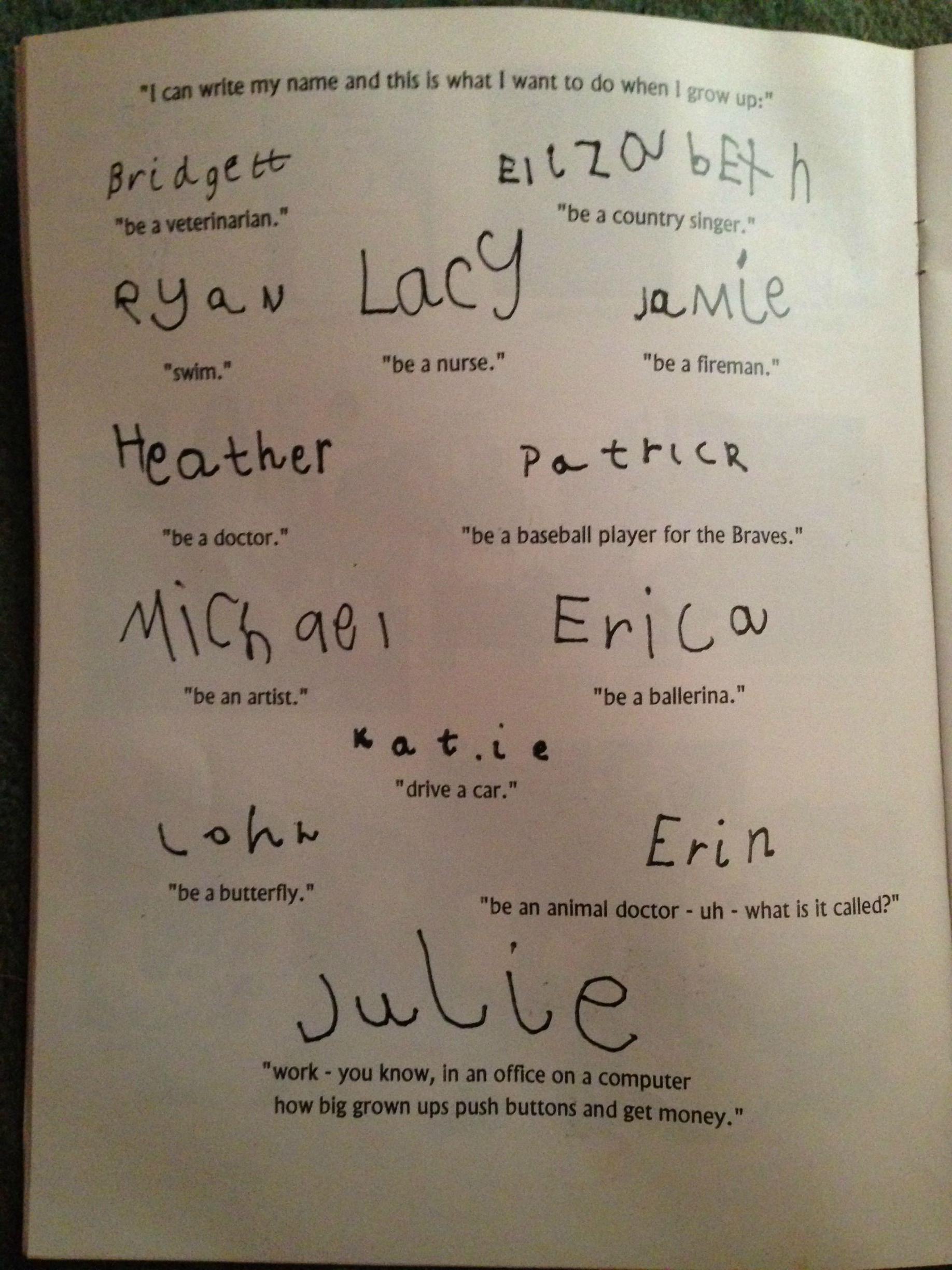 You can be whatever you want when you grow up, as long as your dreams are commensurate with those of The Man. (via Imgur)
Long before she became jargo1 on reddit, her name was Julie and she was a kindergartner with very, very realistic dreams. 
According to her post, "I stumbled upon my kindergarten yearbook and found this inside. I'm on the bottom...I guess you could say I've always been a bit of a realist."
While her 5-year-old colleagues betrayed their naivete with lofty goals, like "PatricR," who planned to be a baseball player, and "Lohn," who dared to be a butterfly, Julie understood the dystopic future of the human workforce, a never-ending drudgery of mindless tasks and debt chasing. 
Her Kindergarten plan was more reasonable than the multitude of millennials who harbor delusions of success with their masters degrees in Medieval Literature. All she wanted was what most of us end up doing: "Work - you know, in an office on a computer how big grown ups push buttons and get money."
Looks like someone was paying attention during take your daughter to work day. 
I don't know what you do for a living now, Julie, but I do know you fulfilled your childhood dream of being on a computer, pushing buttons to post to reddit. It gives me hope that maybe, somewhere out there, "Lohn" was able to fulfill his dream of becoming a butterfly.
(by Myka Fox)