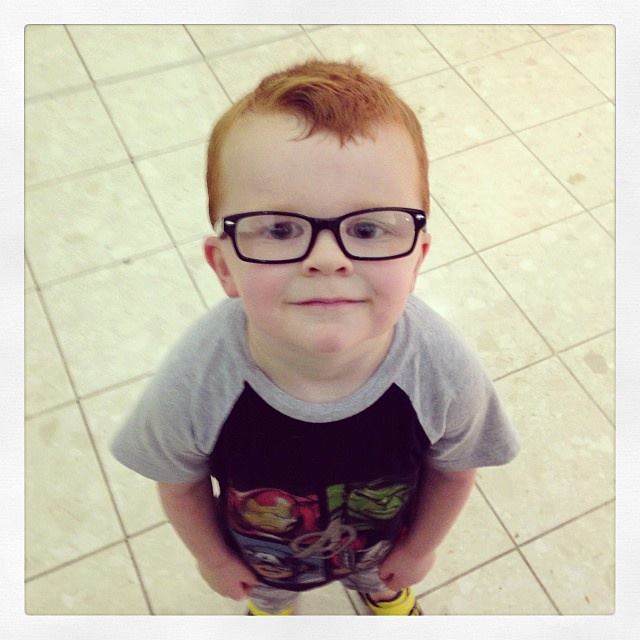 Dear god, that's a cute kid. (photo via Facebook)
This is Noah. He's four, and he wears glasses. Obviously, he looks adorable in them, but Noah wasn't always a fan. When he first got glasses, his mom told him to put them on, and Noah started to cry. His mom, Lindsey Fisher, says Noah worried that "people were going to make fun of him and laugh at him."
A friend suggested that Lindsey start a Facebook page to show Noah that lots of cool people have glasses, and so Glasses for Noah was born.