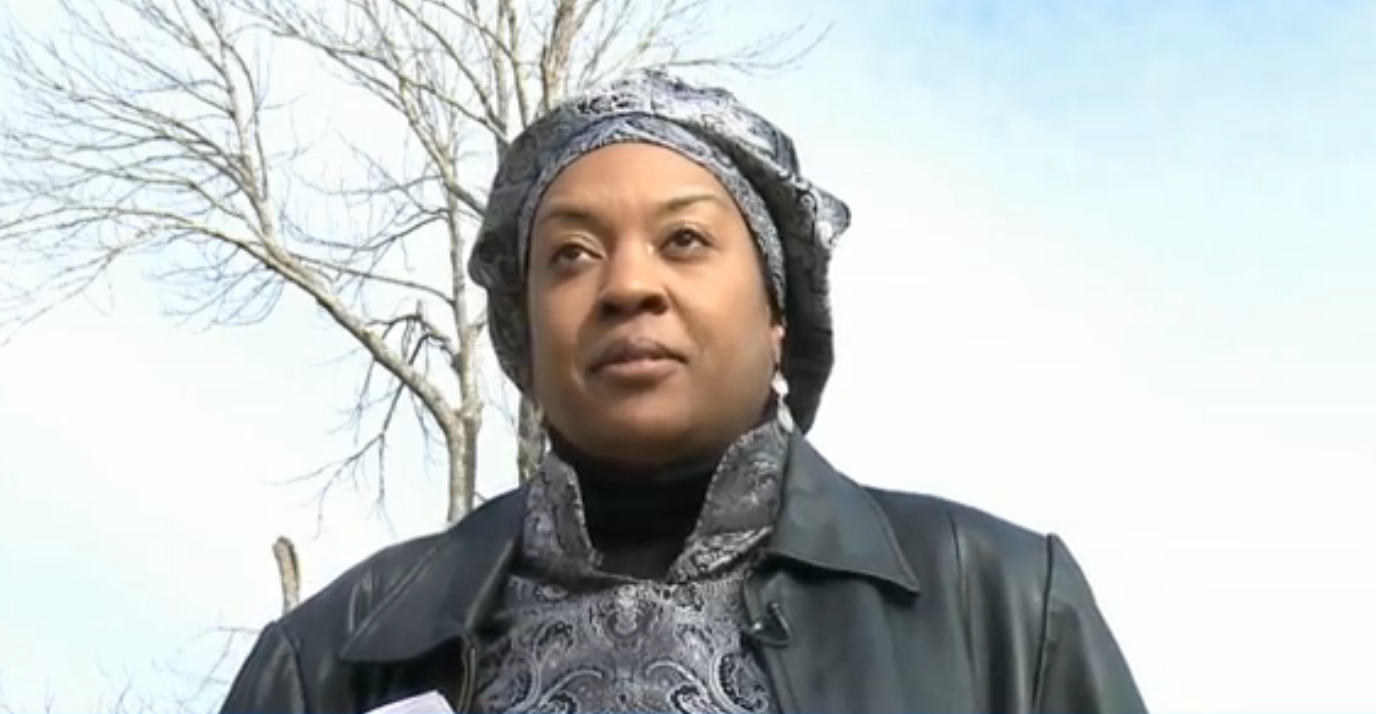 Hopefully she won't blow it all paying bills. (screengrab via WBIR)
There is an anonymous young couple in Tennessee who are either incredibly kind and generous or terrible at math, because on Wednesday they left $1,075 tip on a bill totaling $29.30 for Khadihah Muhammad, a waitress at Cheddar's restaurant.
Coworkers say it couldn't have happened to a nicer person because Khadihah spends much of her free time doing charity work, like feeding the homeless with food she makes and delivers herself. But all of her work had to be put on hold recently so Khadihah could visit her mother in Ohio who had just suffered a heart attack. When she returned, Khadihah was welcomed by a notice from the utility company that her power was about to be shut off.