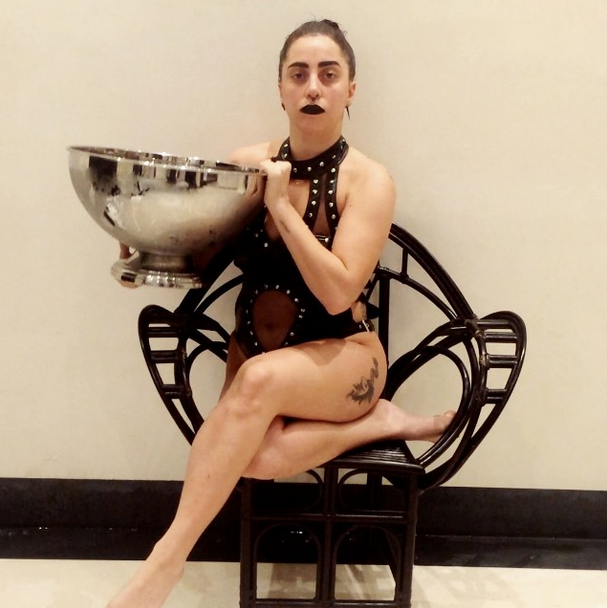 It's Frida Kahlo meets Marilyn Manson for the ALS ice bucket challenge.
Lady Gaga's morning routine of dressing in S&M gear and dumping a silver terrine of ice water on her head has finally been imbued with meaning: to bring awareness to ALS.
The shock pop star performs the ice bucket challenge (the act of dumping ice water on your head or donating to the ALS Association that has raised over $5 million, if you've somehow missed this viral charity trend this summer), with the stoic poker face that made her famous.
As stated by the hashtags on her Instagram account, she is doing this to "#SharePainShowCompassion."  
According to the rules of the challenge, those nominated have 24 hours to either dump ice water on their heads or donate $100 to the charity. Gaga nominated her famous friends Adele, Michael Rapino, Vincent Herbert, and Arthur Fogel because they are "#RichPeople."
All right, other #RichPeople, your turn to weird out the general populace for charity. 
(by Myka Fox)