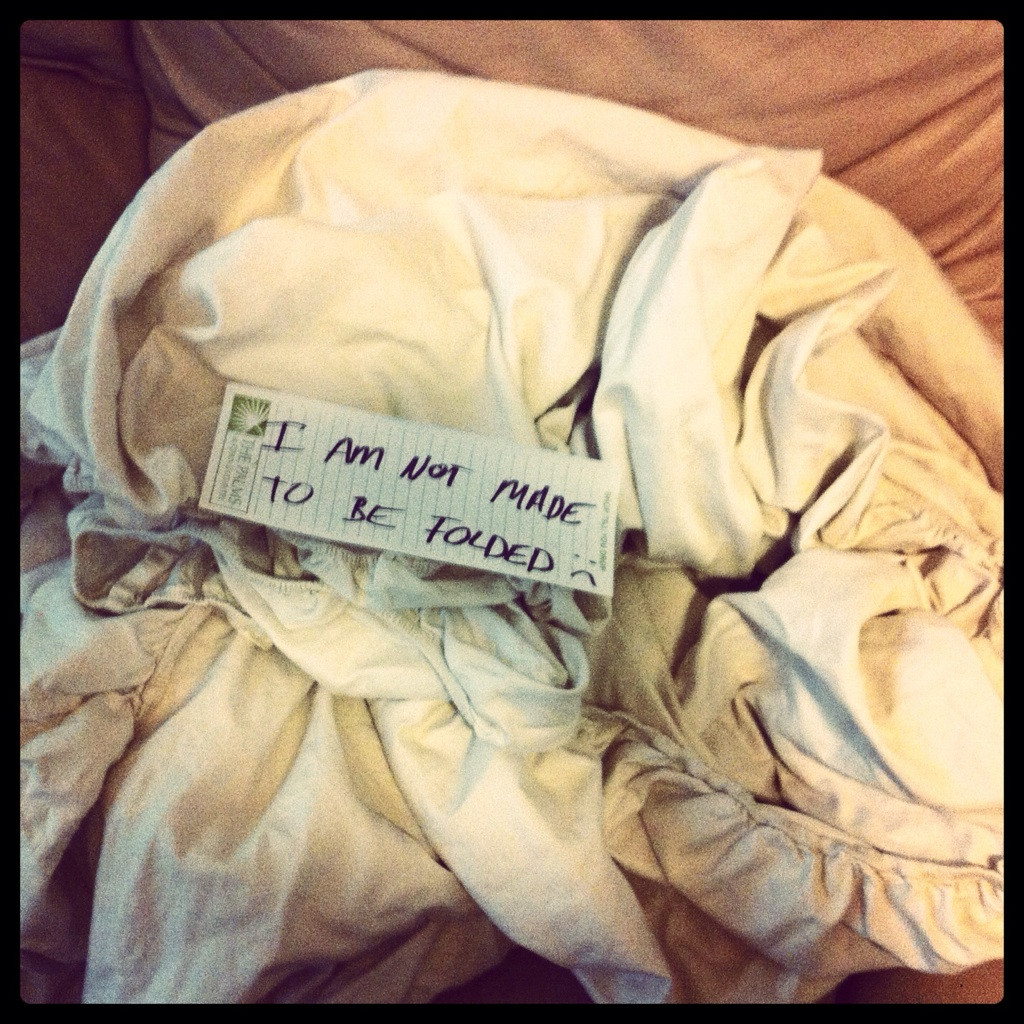 That note is suspiciously apologetic for a dickwad fitted sheet.
You're not a fitted sheet, are you? Good, cause those guys are jerks. They're a pain in the ass to put on your bed, annoying to get off of it, things get stuck in the corners of them in the wash, and as for folding them, well.
Redditor Cradnee claims she asked her husband to fold the laundry, and this is how she found it. It's not a gendered thing, though. Fitted sheets are no more wieldy in the hands of dames. As far as I'm concerned, there's no reason to fold something neatly if you're just going to shove it in the closet. Most closets won't take it too personally.
That said, if you don't know how to fold a fitted sheet, perhaps this song can help you:
If not, at least the puppy is cute.
(by Shira Rachel Danan)