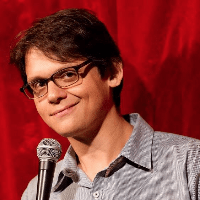 Filed by Matt Nedostup

|

Jun 23, 2016 @ 2:40pm
In an exclusive video testimonial for Upworthy, a man named Prim revealed the moment he was forced to face all his fears about the world judging him for being gay, and realized just how much the world has changed for the better. It all started when his live-in boyfriend's three-year-old niece came to stay with them.
As it turns out, little kids shouting "No!" doesn't necessarily mean they're bigots. Lots of toddlers just love the word "No." It's inspiring, unless you're a parent. Then it's annoying.