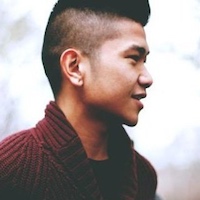 Filed by Keith Estiler

|

Feb 26, 2016 @ 5:30pm
There is a tradition in the Canadian Navy where, after a long journey at sea, one sailor is permitted to get off the ship first and kiss their significant other. That sailor is chosen through a raffle. And this week, Master Seaman Francis Legare of the HMCS Winnipeg not only won the raffle, but made history.
After docking in Victoria, Legare exited the ship and gave his partner Corey Vautour a huge smooch. It was the first "first kiss" in the Canadian Navy between a male same-sex couple.