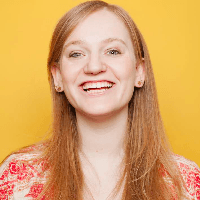 Filed by Orli Matlow

|

Sep 09, 2015 @ 10:14am
Aye aye, Captain.
Oh Captain Underpants: the books we loved as children and that children today still love. Often confused with Captain America, Captain Underpants isn't a skinny dude-turned-supersoldier but a stoutly teacher-turned-superhero, the creation of author/illustrator Dav Pilkey. Who could forget George and Harold's misadventures when they accidentally turn their teacher into their comic book creation?
The twelfth book, Captain Underpants and the Sensational Saga of Sir Stinks-A-Lot, was released in August, and while it admittedly doesn't sound like a progressive tale that advances LGBT representation in children's literature, it is. The tale features a time-traveling twist in which the young protagonists George and Harold meet their future selves.