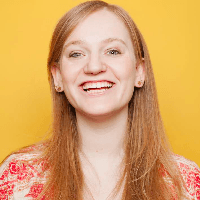 Filed by Orli Matlow

|

Jun 02, 2016 @ 1:10pm
Christi Salcedo, a breast cancer survivor and mom, wrote a viral Facebook post that casts a new light on the debate over trans people and public bathrooms. North Carolina's HB2 may divide bathrooms based on genitalia, but it leads to assholes judging each other in line for the stalls, trying to "investigate" someone's gender presentation. Women undergoing breast cancer treatment often lose the traditionally feminine signals of hair and breasts, and these transgender bathroom laws could lead to confrontation for survivors.
It's time I said this. Take a good hard look at my chest. Don't feel weird doing it. There is nothing sacred or sexual...

Posted by Christi Lee on Saturday, May 28, 2016