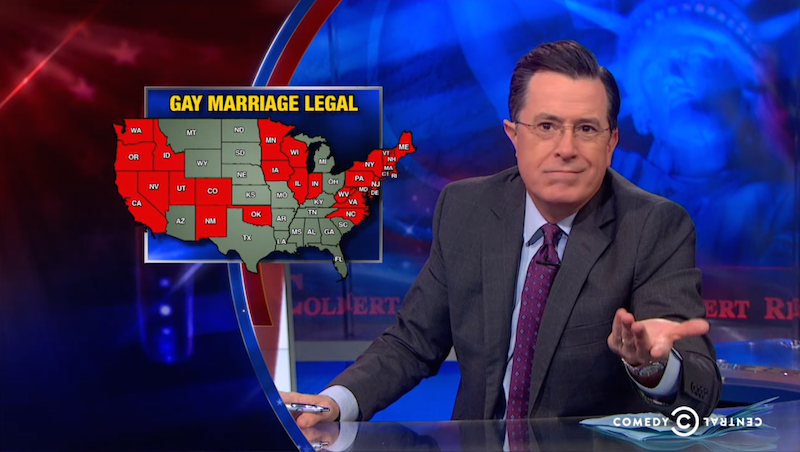 The actual face of progress.
Stephen Colbert has almost finished his run at the helm of The Colbert Report, and like any good TV character, he's undergone some personal development. Well, popular opinion (and the Vatican (temporarily)) did, and Stephen would never assail the ultimate source of truthiness: opinions.
I wonder how Colbert's fictional idol, "Papa Bear" Bill O'Reilly, will feel about his cartoon doppelganger moving past him in this way. O'Reilly was a relative Fox News liberal in his support for civil unions, but his marriage-is-a-privilege stance may make him look in the mirror and ask "Have I lost my way, or am I truly doing what's popular?"
(by Johnny McNulty)