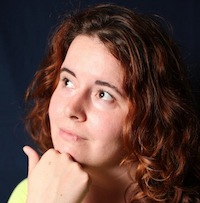 Filed by Aimee Lutkin

|

Oct 29, 2015 @ 10:36am
While on a vacation in Honolulu, lesbian couple Courtney Wilson and Taylor Guerrero started getting trailed in a Foodland grocery store by a police officer. They'd been kissing and being generally affectionate. Usually, when strange men start trailing kissing lesbians it's a bad scene, but this was even worse than expected. The guy was a uniformed police officer who shouted at them to cease and desist immediately. Twist!
According to Wilson, they'd been holding hands, and she'd kissed her girlfriend's cheek, which was when Harrison yelled at them. Officer Bobby Harrison approached them again at the checkout line, saying, "You girls don't know how to act. You don't know the difference between a motel and a grocery store."