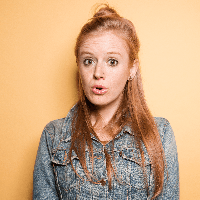 Filed by may wilkerson

|

Jun 20, 2017 @ 4:20pm
A gay couple's pride photos, taken 25 years apart, are going viral on Twitter because sometimes we all need a reminder that, at the end of the long-ass day, love wins. Nick Cardello, 54, and Kurt English, 52, are a married couple now living in Tampa, Florida, Buzzfeed reports. In 1993, they attended the March on Washington (for LGBT equality.) And they took this photo, which Cardello says was important because it was "kind of second coming-out for us":
Is this not the most adorable thing you've seen on the internet in at least a while???
But it gets better. Because last week the couple was in DC for the Equality March, and they decided to re-create that same kissing photo 24 years later, in the same spot on the National Mall:
To make this story even more moving, Cardello told Buzzfeed that in the past he had resisted posting "affectionate" photos with his husband on social media because "a lot of people get kind of sensitive to seeing images of gay men kissing."
But this year in the days leading up to the march, he decided it was "important for people to see" photos of a gay couple who have been together a long time (because as common as this is, the "just a phase" myth still exists). "It's who we are," he told Buzzfeed.
Clearly, his gesture had a much wider reach than he ever expected. Cardello told Buzzfeed the couple started getting calls and messages from their friends last week that their couples photos were going viral on "all social media platforms."
This one tweet of their photos, captioned "it's just a phase," has been retweeted over 150,000 times:
Twitter has gone ballistic for the photos, calling them "iconic," "so necessary," and "relationship goals AF."
This is so necessary. For young gays to see old gays happy, in love, and proud. Thank you for giving me a bit of hope for the future

— Quinn (@intelfrog) June 19, 2017
CO-SIGNED ON ALL ACCOUNTS.
People are getting emotional.
And some are even acknowledging their own past biases and personal growth:
I used to be intensely homophobic, then I grew up and realized love is love. I'm not homosexual, but I will stand up for anyone who is.

— Mike Something (@SlaveToBoredom) June 19, 2017
But this person probably said it best:
I know a lot of y'all are homophobic on here but like it or not, this shit beautiful dawg. They dead grew old together 🤦🏽‍♂️® https://t.co/c3eQpjqjzs

— Jay$auce (@valentinosaucee) June 20, 2017
"Like it or not, this shit beautiful dawg." A-freaking-men.