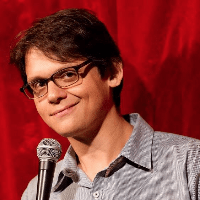 Filed by Matt Nedostup

|

Jun 08, 2016 @ 6:48pm
A 17-year-old East Texas girl identified only as "Sarah" recently declared her intention to take her girlfriend to prom. Instead, her religious parents decided to send her to a year-long gay conversion "camp" in rural Texas. This outraged the girl's extended family (plus, what kind of camp lasts a whole year?!) so they're taking action. And they've got thousands of Internet strangers on their side.
Sarah's cousin, UT San Antonio student Joey Jordan, started a GoFundMe page called "Save Sarah." The goal: to raise money for an escape attempt so they can bust her out of God Jail. Jordan's campaign is aiming to raise $100,000 for the hefty legal fees necessary to secure her release. In Jordan's own words: