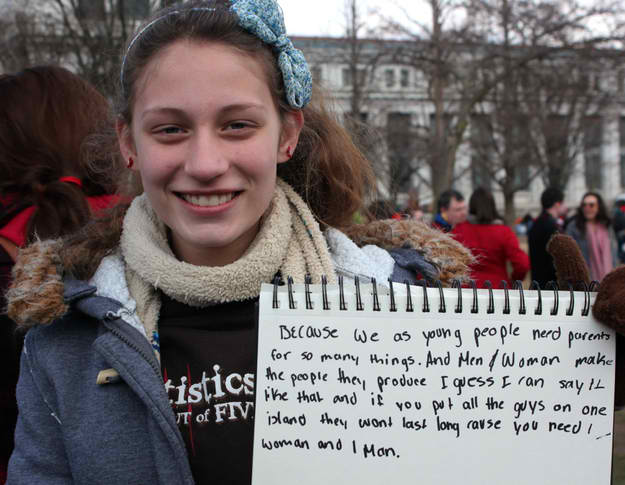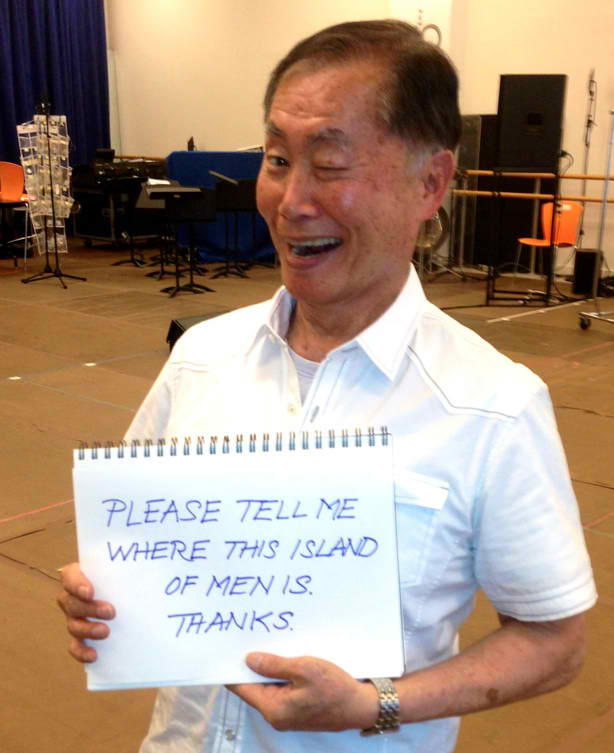 We will say that we'd much rather have Takei reproduce than people who write like that.
While the rest of his crew may be known for boldly going where no man has gone before, George Takei is best known for going fiercely where no two men had gone before: down the wedding aisle. A strong advocate of gay rights and a master of the Internet, Takei's fandom and power extend way beyond Trek, and his most inspiring adventures have been on the Internet, touching more people than Captain Kirk's horny paws could ever reach even at Warp 9.
A few weeks ago, BuzzFeed's Matt Stopera went to an anti-equality rally and asked people to write down their reasons for opposing marriage equality on a pad of paper. It went very viral. Heck, we did a photoshopped spoof of it. Anyway, George Takei finally weighed in by responding to those people on a notepad of his own, and it was obviously awesome. BuzzFeed has more where these came from.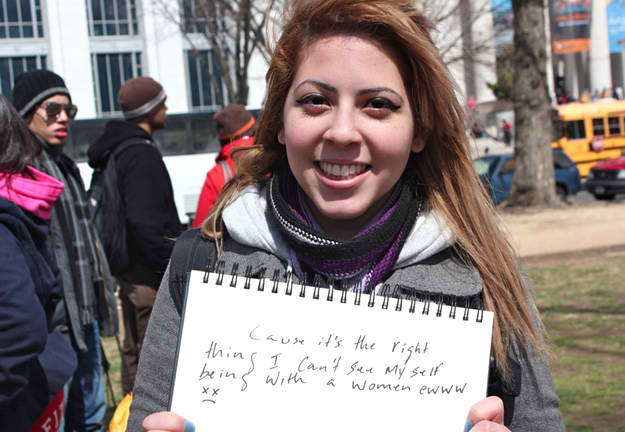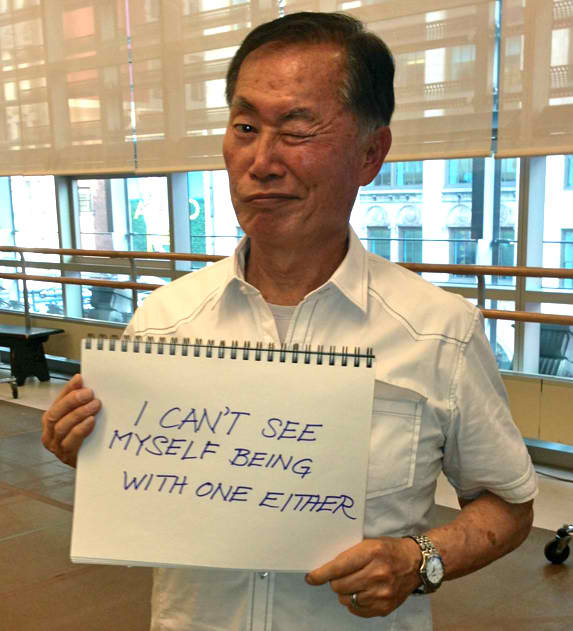 Can't...stop...reading...in...his...voice...OH MYYYYY!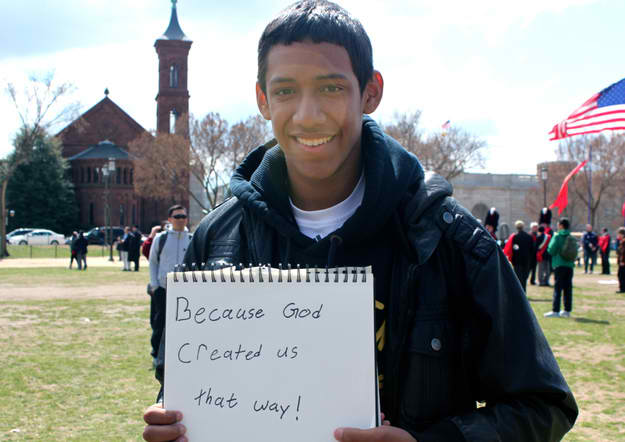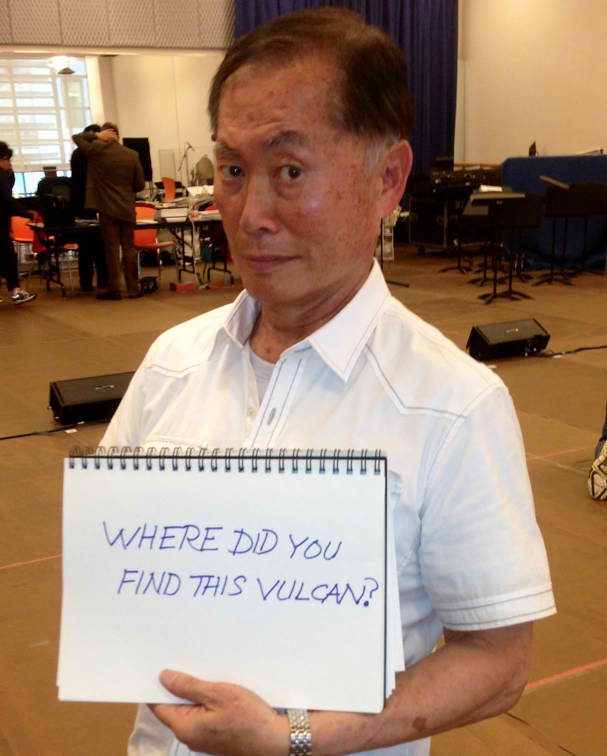 That kid's barber uses the same bowl they use to cut Zachary Quinto's hair.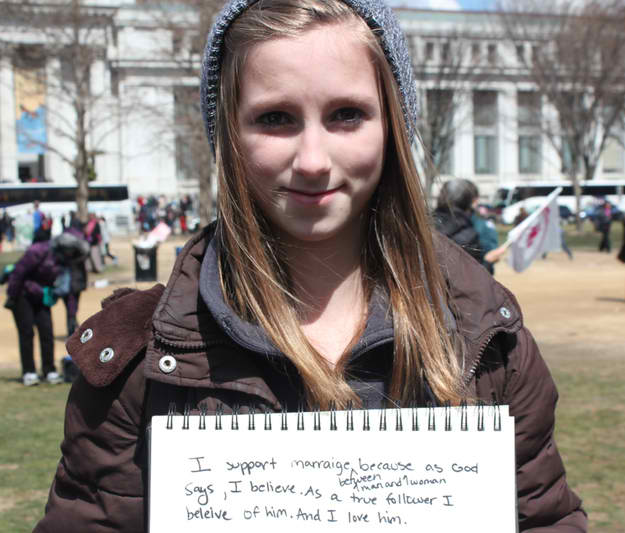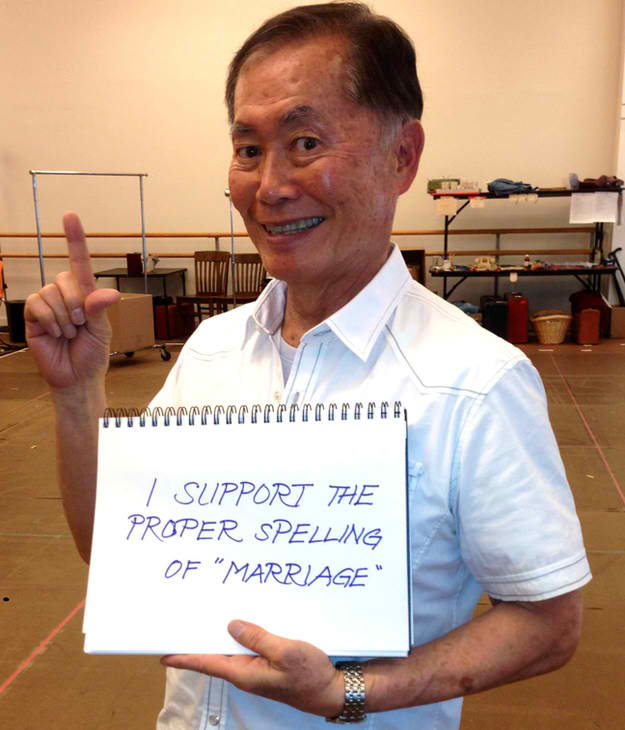 No wonder Sulu ended up controlling the thrusters with his sick mastery of burns.
See the rest at BuzzFeed.