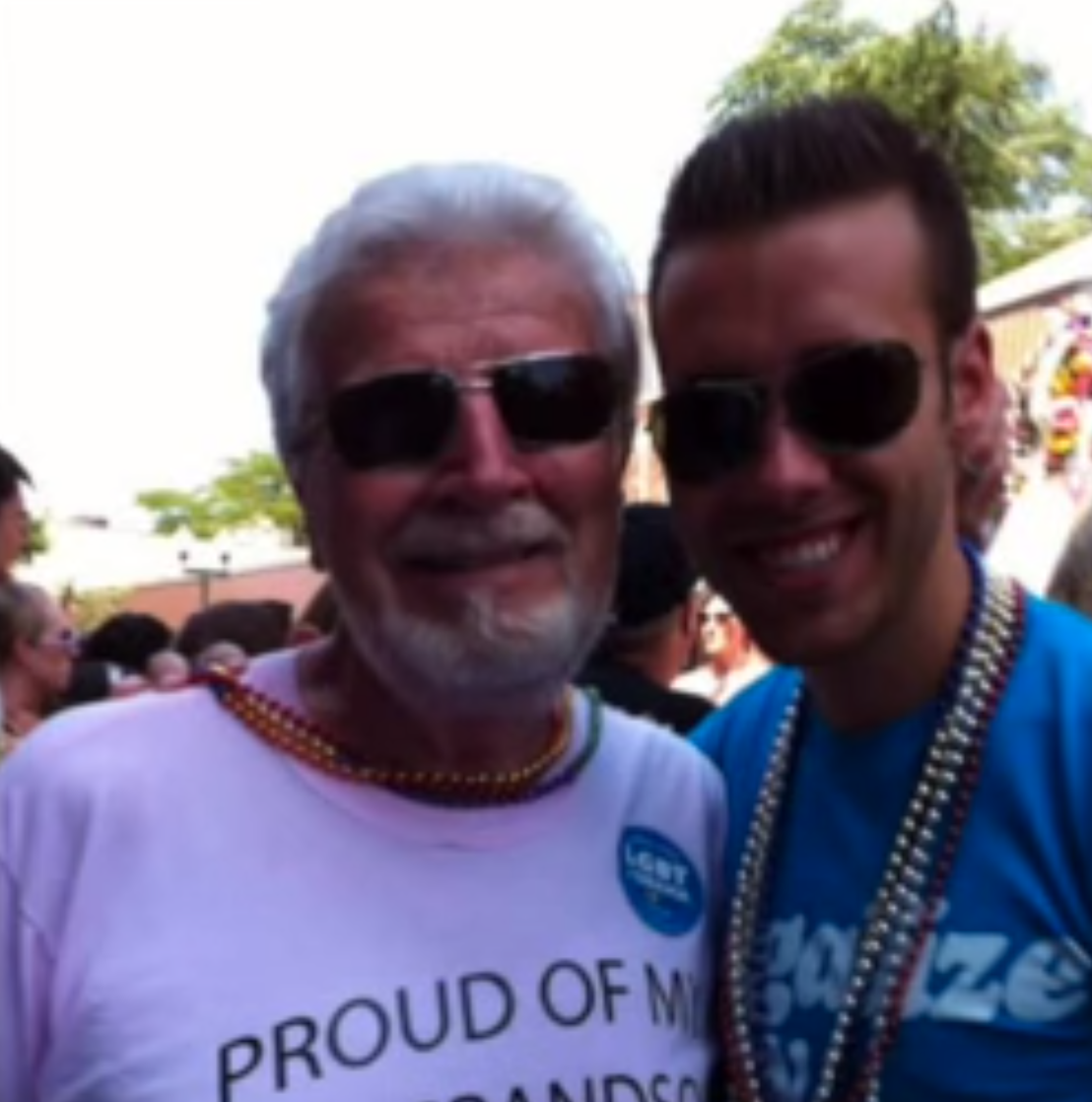 Grandpa Frank, old school cool.
Since a guy named Joe came out to his family as gay five years ago, his grandfather Frank has been one of his biggest supporters. A lot of grandparents choose to show support for a gay grandchild in more traditional ways, like saying prayers for them or promising to never talk about it, but Grandpa Frank is an old soul with an open mind.
So when he learned that Joe got a marriage equality tattoo on his lower abdomen, Frank decided he'd get one as well. Though, being an 80-year-old gentleman, he opted to keep his abdomen out of it and got the tattoo on his wrist.
Joe's partner, Will, documented the process of Frank getting inked like a retired boss.
And the matching tats.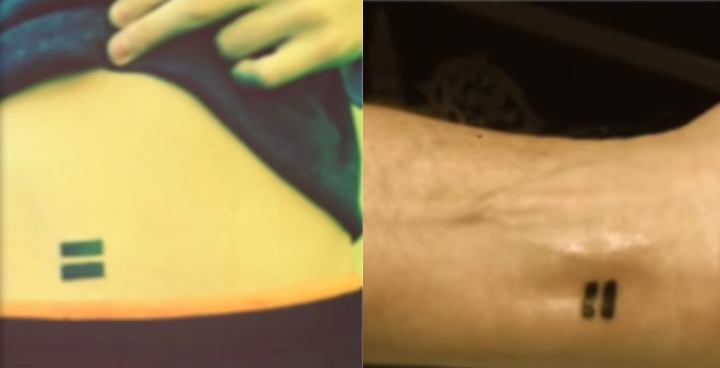 The results are in: Will gets (minus) points for some shoddy photography and Grandpa Frank = good guy.
(by Jonathan Corbett)