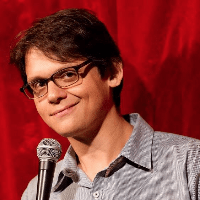 Filed by Matt Nedostup

|

Jul 09, 2015 @ 1:35pm
Marty Moody creates a new satirical float every Independence Day. This year, locals agree he went too far.

Get it? I hope not. (via 9&10 News)
Is an Independence Day parade the right place for a transphobic Caitlyn Jenner joke? No. The right place is nowhere.
Every year, Marty Moody creates a satirical float to bring up the rear of the 4th of July parade in Boyne City, Michigan. This year, he chose to create a float based on Caitlyn Jenner's recent transition to life as a trans woman. The joke is kind of complicated and needs a lot of explanation (like all the best jokes), but I'll try my best.