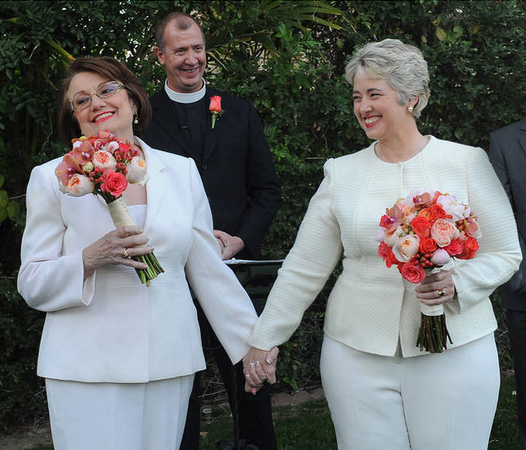 Houston, we have a solution. (via Twitter)
Houston's openly gay mayor, Annise Parker, married her longtime partner last week in California. The ceremony was held at a private residence in Palm Springs in front a handful of family and friends. Unfortunately, State Senator Dan Patrick wasn't able to be there due to a prior commitment to stay in Texas and be a bigoted sourpuss.
The Republican Senator was thoughtful enough to release a statement saying that the marriage was "obviously part of a larger strategy of hers to turn Texas into California." Parker responded by saying, "You don't commit 23 years of your life to someone to make a political statement." Queen takes Bishop!