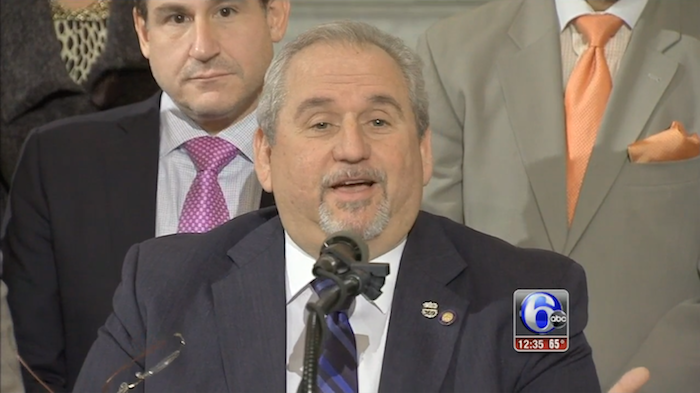 "I'm gay, go Steelers, who gives a crap?"
The hate crime that occurred last week in Philadelphia was a terrible thing, but the story of Twitter users who discovered the perpetrators was one silver lining to come out of that episode. Now, there are two more. First, it's led Pennsylvania's state legislature to sponsor a hate crime bill to add sexual orientation to the existing hate crime law, and second, it paved the way for this awesome coming-out speech from State Senator Jim Ferlo of Pittsburgh, who drafted the bill. 
"Hundreds of people know I'm gay. I just never made an official declaration. I never felt I had to wear a billboard on my forehead. But I'm gay. Get over it. I love it. It's a great life."
Obviously, a bill like this is still emotionally charged, and you could see the fiery passion that Representative Brian Sims had for the issue when he pounded the podium with his fist. But it's moments like Ferlo's that make us remember what this is all about — everyone's just people. Normal, funny people who deserve to have happiness. Yes, even Pennsylvanians.
(by Johnny McNulty)