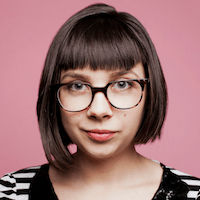 Filed by April Lavalle

|

Jun 16, 2016 @ 7:11am
It can be difficult to feel hopeful after a tragedy of the magnitude of the Orlando nightclub shooting this past Sunday​. Yet after the event, many people have come together to support one another, deciding to combat hate with love, and stand in solidarity with those who need it most. This display of unity was evident on a recent Jet Blue flight to Orlando, where one victim's grandmother was flying to be with family. Kelly Davis Karas, a flight attendant, shared a photo of 20-year-old Orlando shooting victim Luis Omar Ocasio-Capo on her Facebook page, and told the beautiful story of how an aircraft full of strangers came together to comfort a woman who had just lost her grandson.