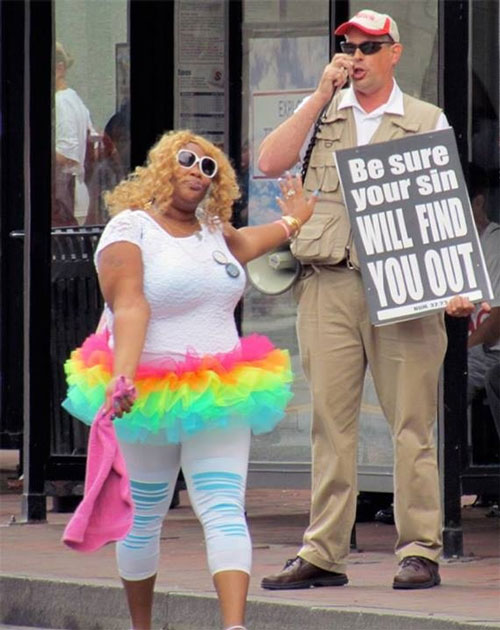 Sin has nothing to find out. We don't keep any secrets from each other.
Update: DOMA struck down! Smart move, SCOTUS!
Posted June 25, 2013: Behold, it's the 2013 version of the Tank Man pic. This excellent pic of two respectful Americans exchanging their differing viewpoints was snapped this weekend by Todd Popp at Columbus, Ohio's Stonewall Columbus Pride event. Take note, SCOTUS. If you go the wrong way on DOMA tomorrow, you'll have Juanita N. McDade to answer to. She's got a tutu with your name on it.