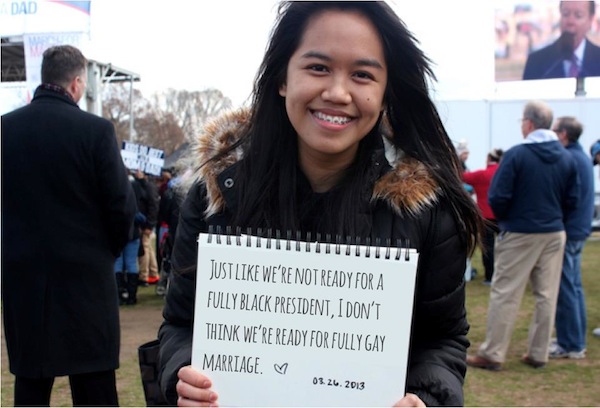 Is America ready for a half-gay president?
A couple of weeks ago, Matt Stopera of BuzzFeed set out to learn why some young Americans still vehemently oppose gay marriage. Stopera asked attendees at a Nation for Marriage rally to write down on a notepad their reasoning for why marriage must be between a man and a woman. Their answers ranged from "lesbian sex is gross" to "because God says so." These are not their answers. Gilad Landan, a gay-marriage-supporter, was baffled by the answers the protestors had provided, and did a little photoshopping so their answers would make more sense or at the very least be more hilarious.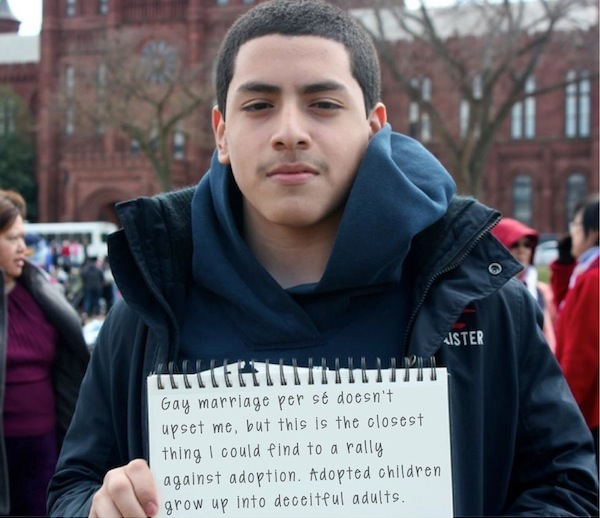 So he's cool with gay couples as long as they don't adopt?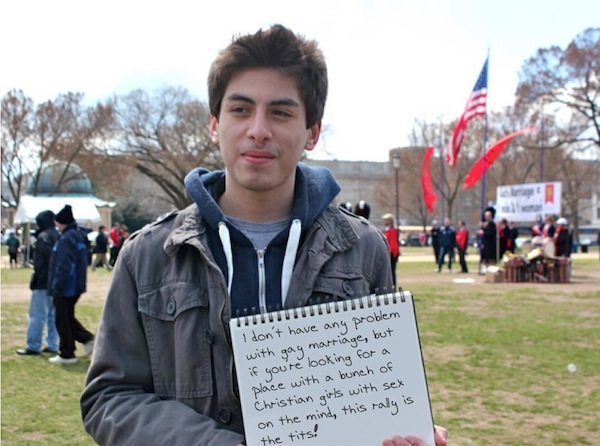 The organizers of the rally promised it would be "the tits," and they delivered.

Which is why your gay license must be renewed every ten years.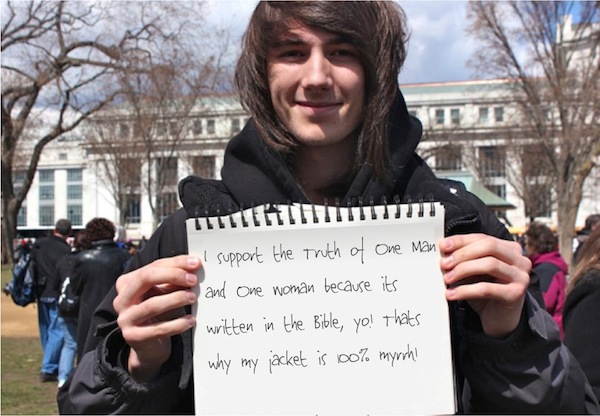 REI is now making myrrh-frankincense blend jackets. They smell like shit.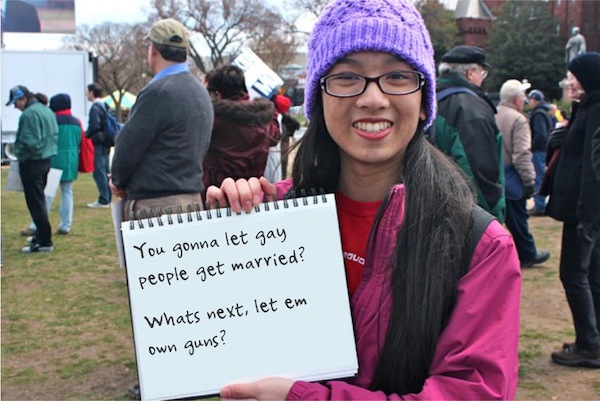 The bible defines marriage as between one boy gun and one girl gun.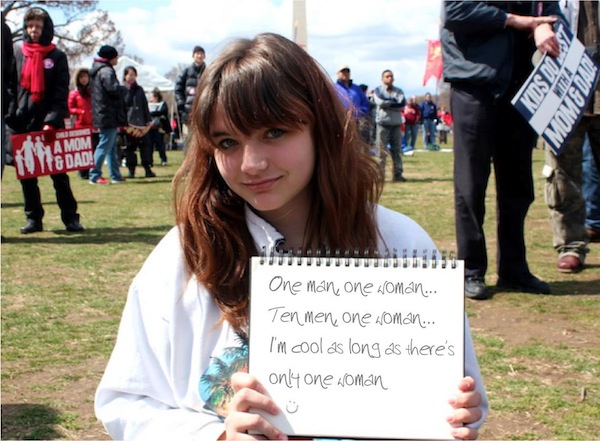 That's very progressive, actually.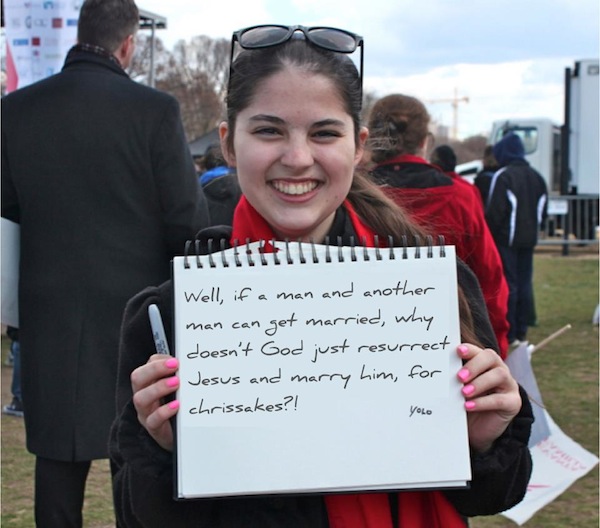 Unless God is female. Then she's cool with that. Yolo.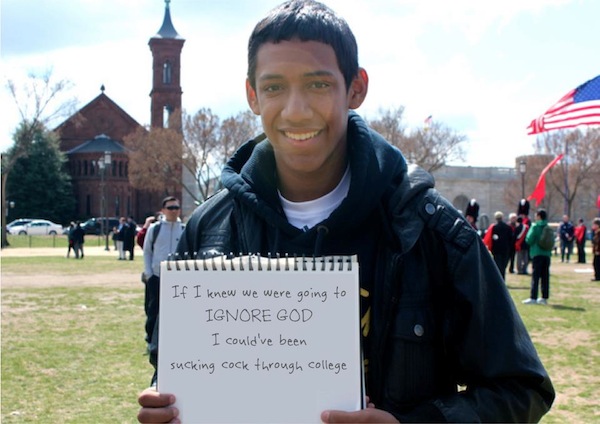 If he didn't get to suck cock, no one does.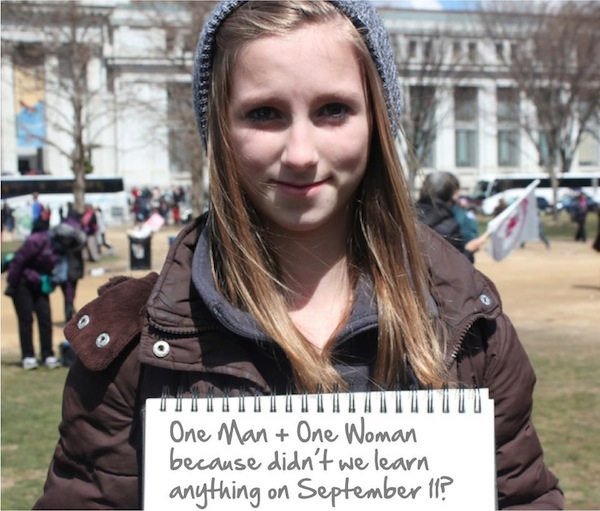 Yeah, she went there.