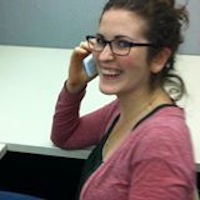 Filed by Shira Danan

|

Jul 05, 2016 @ 9:30am
When 17-year-old Kinsey's parents asked her about her sexuality, she decided to be open with them and tell them she's gay. The New Jersey teen's parents were accepting, which is cool, but even cooler is what they did next.
Last weekend, they told Kinsey they were holding an early July 4th party. They sent her to the mall with a cousin, but when she got home, they surprised her with a rainbow-themed pride party, complete with rainbow foods and decor.