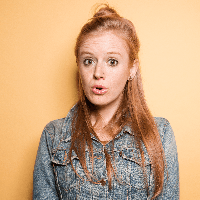 Filed by may wilkerson

|

Sep 01, 2016 @ 3:31pm
There's finally a song about the trans bathroom issue that perfectly explains how important it is to be able to use the bathroom that matches your gender, regardless of the sex you were assigned at birth. With music! And dancing! And funny animals!
It's technically a children's song. But it's adults, especially parents and legislators, who need to hear it the most (because kids are born with open minds).
Especially lines like: "Pee is pee, Poo is poo. Me is me, You is you."