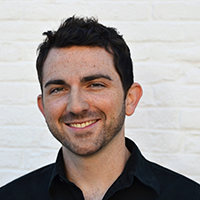 Filed by Chip Dwyer

|

Feb 02, 2016 @ 2:00pm
Stormi is a 9-year-old Girl Scout in Herrin, IL, who was enjoying the tradition of selling cookies door-to-door until one man told her that "nobody wants to buy cookies from a boy in a dress." Stormi naturally found this encounter to be devastating. She told BuzzFeed:
It made me sad. Because I'm a girl.
The good news is that lots of people actually want to buy cookies from Stormi. After she received that hateful comment, a conversation with her foster mom helped turn that sadness into perseverance. And with the help of the Girl Scouts online cookie sale portal, that perseverance turned into thousands of cookie sales to people who supported Stormi.