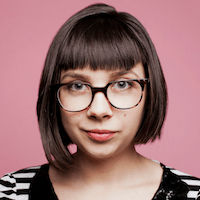 Filed by April Lavalle

|

Mar 20, 2017 @ 8:57am
YouTube is censoring LGBTQ+ content under "Restricted Mode"—a setting aimed at filtering out offensive content. According to Teen Vogue, the filtration mechanism is supposedly meant to "use community flagging, age-restrictions, and other signals to identify and filter out potentially inappropriate content," which is why so many are wondering why videos from LGBTQ creators are being marked as "offensive" and blocked from view.
.@YTCreators you blocked my coming out video that addresses labels we face daily, a video MADE for LGBTQ youth - nothing is sensitive.

— Jordan Doww (@JordanDoww) March 20, 2017
.@YTCreators sharing my girl crushes, a conversation on queer dating, my boyfriend and my bisexuality... these are "sensitive issues"??

— Alayna Fender (@MissFenderr) March 20, 2017
Amidst the backlash, YouTube released this statement clarifying that not all LGBTQ content is censored, but "videos that discuss more sensitive issues" might not show up under Restricted Mode.
However, many content creators aren't buying it, pointing out that everything from makeup tutorials to coming out stories have been blocked.
@YTCreators coming out videos should not be classified as "sensitive content" unless videos abt heteronormative dating also classify

— meat with nails (@AlexisGZall) March 20, 2017
.@YTCreators you're blocking everything with any hint of lgbtq+! Vids of me swearing aren't restricted but transwomen makeup tutorials are

— dodie (@doddleoddle) March 20, 2017
@YTCreators Step 1: Agree that there is a problem. Step 2: Suspend the program. Step 3: Thank creators for discovering this problem.

— Hank Green (@hankgreen) March 20, 2017
@YTCreators This did nothing but confirm the insane idea that some people find very NORMAL videos to be "sensitive issues"
WHY cater to them

— natalie tran (@natalietran) March 20, 2017
Tyler Oakley, one of YouTube's most popular content creators with 8 million subscribers, noted that his video "8 Black LGBTQ+ Trailblazers Who Inspire Me" was deemed inappropriate and blocked under Restricted Mode.
until we hear back from @youtube, please actively check on all LGBTQ+ creators you're subscribed to & continue to support their content.

— Tyler Oakley (@tyleroakley) March 19, 2017
Other LGBTQ+ creators like Kat Blaque, Gigi Gorgeous, Hannah Hart, Eva Gutowski, and Ingrid Nilsen (to name a few stars of YouTube's vast and diverse LGBTQ community), have had huge success on YouTube, and drive millions of viewers to the website each week.
YouTube has told Vloggers and viewers that they will "look into these concerns," but have not indicated that they will be changing their system. Creators urged their fans to continue to support the work of LGBTQ+ YouTubers by subscribing and sharing their videos.