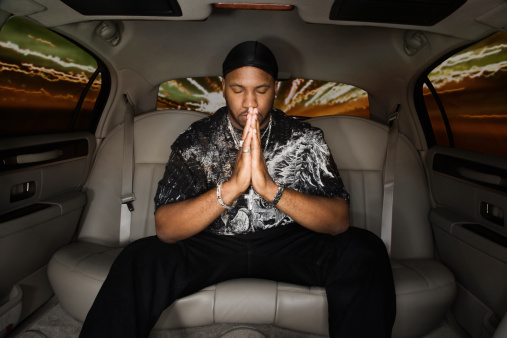 "Come on, this has to work." (File photo)
When your boyfriend would rather fake his own kidnapping than meet up, he's just not that into you.
Arizona 22-year-old Justin Sarten must not be that into his gf, because when she was trying to get ahold of him Thursday night, he sent her texts saying he had been kidnapped in Tempe. Sarten's gf must have been close with his mom, because it was his frightened mom who called police on his behalf.
According to  AZ Family, Justin the liar corroborated his story by sending law enforcement texting messages saying, "he had been kidnapped and was in a vehicle heading south on the 202 freeway."
Then, to keep his story up, he kept updating the cops, and told them that his kidnappers had made a stop on Hunt Highway in San Tan Valley. 
Of course, the police were able to find him.
What are you frickin' doing, kid?? If you want to be free from your significant other, you gotta be a little more mysterious than that. Maybe he just wanted the cops to help him with the breakup.
They caught up with Justin and his "kidnappers" in a store in San Tan Valley, where he had to admit that he willingly got into the car so that his friends would not be arrested for kidnapping. 
Justin was arrested for falsely reporting a kidnapping. 
Good, you dumb coward. If you thought it was hard turning down your girlfriend, good luck turning down your fellow inmates. 
What's with all these guys being too afraid to just break up? Some drunk loser  did the exact same thing last August to his girl so he could stay out and party, and a few months ago, a wet turd was so scared of calling off his own wedding that he faked his own death. 
I wouldn't be surprised if Stonehenge was put together as an excuse for some druids to get out of going to their in-laws house for Thanksgiving.
( by Myka Fox)