There's no way she'll regret this going viral when she's older.

A face tattoo only a mother could love. (via Kickstarter)

Brisbane-based artist Illma Gore has pushed boundaries before, like when she rode her bike through town topless. Now, she wants to get her entire body covered in tattoos, and she set up a (mostly funded) Kickstarter to pay for her mission. She puts her goal this way:
"Help me cover my body in tattoos before I'm sick and old and knitting mittens for lobsters."
Sidenote: someone should really tell her that even sick, old, lobster mitten-knitting ladies can get tattoos. But hey, when you're 22, that probably seems impossible.
Yes, that's right. Depending on how much you donate, Gore will tattoo your name or a design of your choosing (no hate speech or snakes) on her body. A mere $10 will get you your name on her leg. If you shell out $1,000, you can design her entire right thigh. "Why not your portrait?" she suggests.
Among the frequently asked questions on Kickstarter is what you may be wondering yourself: "Are you mentally unstable?" To which Gore quips: "No, maybe daddy issues." Well, now that that's cleared up, I feel no guilt about getting my name on your calf!
To the bigger question (wtf?), she has this to say about the purpose behind the project:
"I will be covered in a hundred tiny stories."
She already has a bunch of tattoos, but there's still space on her legs for you: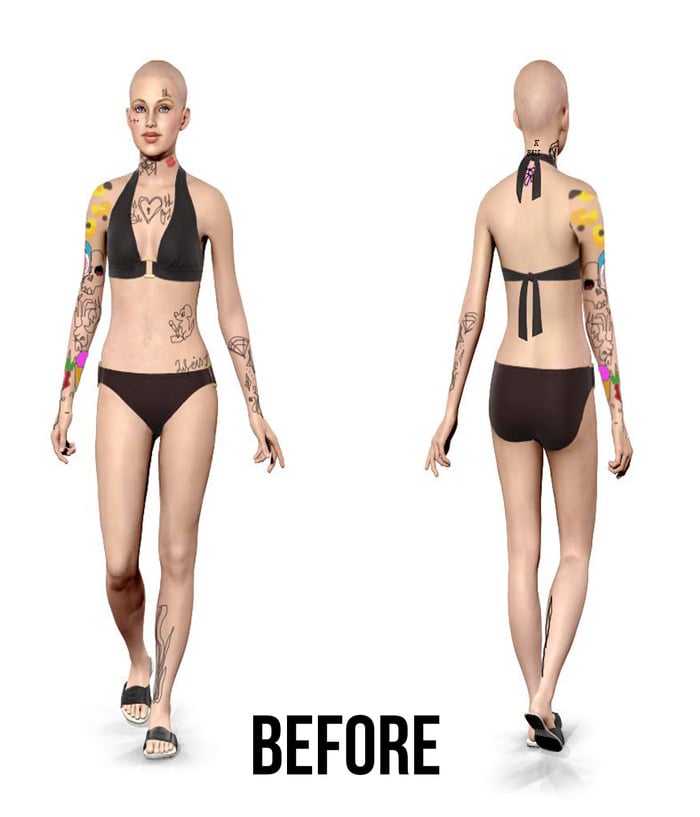 (via Kickstarter)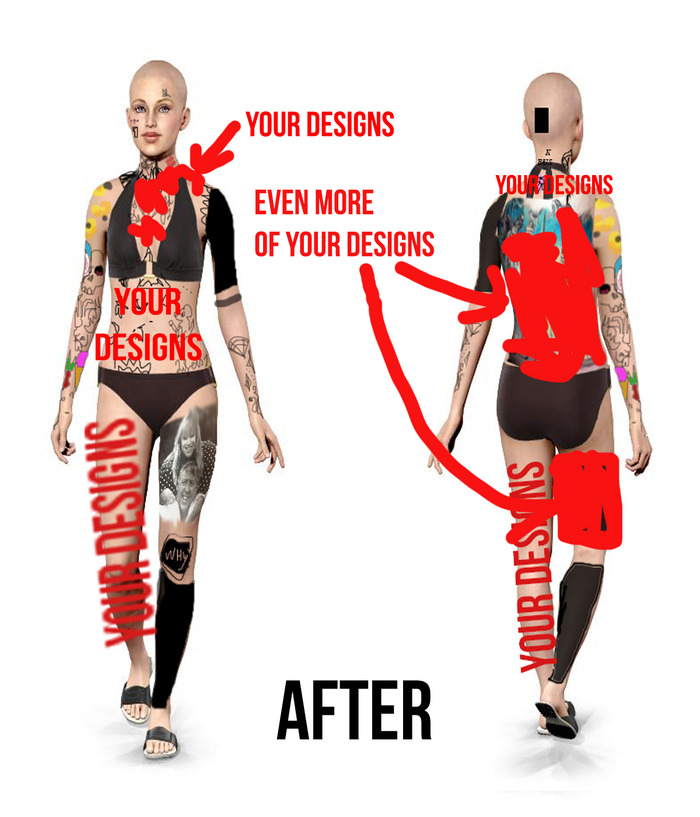 (via Kickstarter)
Pretty ballsy, especially considering how many people would gladly pay $100 (the minimum for a pic of your choosing) to submit a design of balls.
Whether you think she's crazy or just good at getting attention, you have to give Gore some credit for having the guts to do something so...undoable. She told BuzzFeed News: "I gave up my reservations after my first face tattoo — and future job prospects."
You can still work here, dear. But only if you let us tattoo a Someecard on your forehead. We all have them.