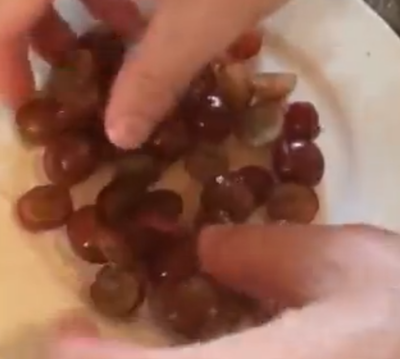 Are those secretly onions? Because this slicing job is so beautiful, I want to cry.
When I think about how much of my life I've spent slicing grapes in half, I can only think of one thing: I really don't eat enough fruit. That may change after this miraculous discovery, however. For anyone who makes a lot of salads or has kids, this video posted by a mom named Laura Mullins Goodhue will mark the first day of the rest of their lives:
You're welcome. Enjoy the extra several weeks of your lifespan I just gave back to you.
(by Johnny McNulty)