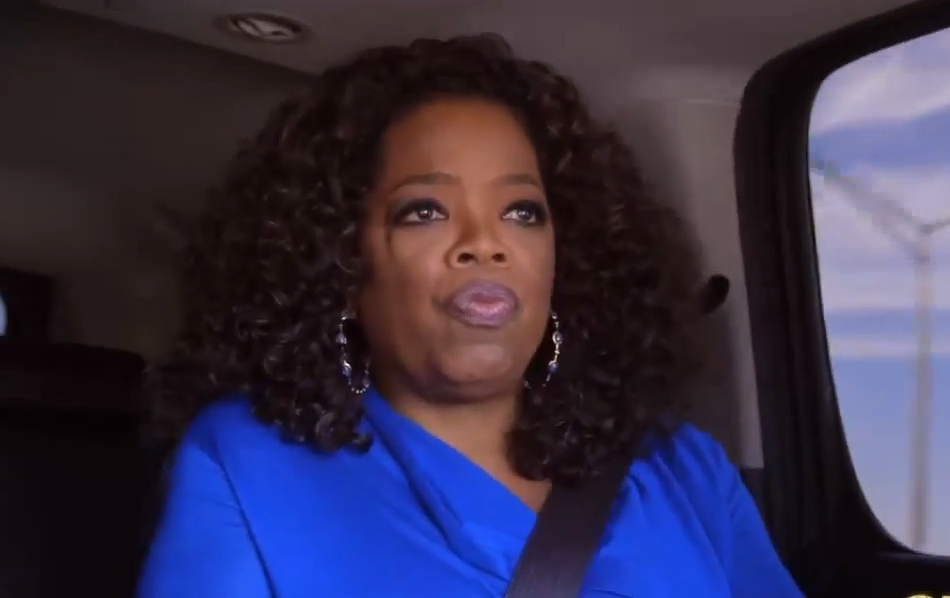 Oprah, having heard just about enough.
It looks like Sunday nights are getting even more dramatic. With the premiere of Lindsay, it's as if True Detective is being replaced by True Defective as the Yellow King makes way for the Orange Queen in the form of Lindsay Lohan at her batshit best. And if this trailer is any indication, there will be no shortage of drama as Lindsay attempts to beat the odds by dislodging her pretty head from her ass and pulling her life together in front of the cameras and under Oprah's watchful eye.
With several stints in rehab and jail under her belt, it's hard to listen take anything Lindsay says at face value. Even her attempts at sounding enlightened come off like a bad performance. "There's no party I haven't gone to," She says, "No person I haven't hung out with." Which in non-bullshit translates to "I'm no longer invited to parties and people have blocked my phone calls."
Whether or not Lindsay is ready to drop the act and stay out of trouble remains to be seen. But it's clear that Oprah is prepared to move on, telling her "You need to cut the bullshit." It's a great soundbite, but it's also a scene Lindsay has been performing in since she was twelve.
Hopefully, Lindsay realizes that she's running out of options and that Oprah could be her last chance. Or at least the last chance at her own show, followed by appearances on Dancing with the Stars, Celebrity Apprentice, Celebrity Rehab, and finally I'm a Celebrity, Get Me Out of California Correctional Institution Women's Facility.
(by Jonathan Corbett)