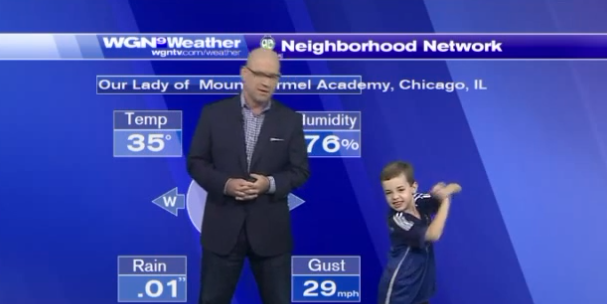 When it's really good, it's this kid. (Via WGN TV)
Second grader Charlie Hale helped deliver the forecast for Chicago on WGN TV yesterday, and if he doesn't drop his dreams of becoming a millionaire police officer who loves danger and find himself a talent agent quick, he's just not going to live up to his abundant on-camera potential.
The weather is bad for a lot of the country this week. Thank Charlie for giving us a bright spot.