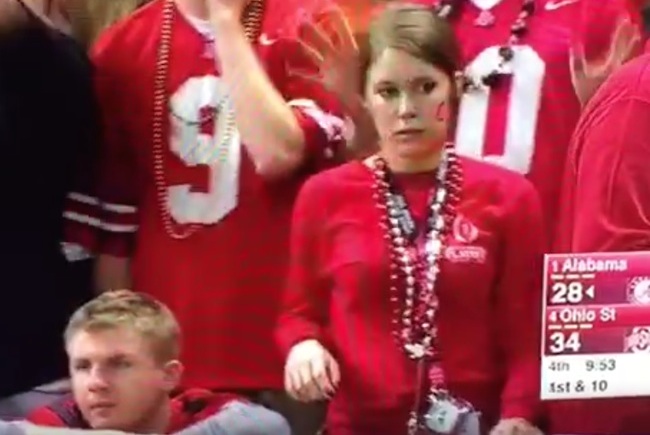 "I think we should start rooting for other people." (via)
What the hell is going on between these two Ohio State fans? After Alabama scored during the 4th quarter of last night's thrilling Sugar Bowl game, a female Ohio State fan put her hand on the dude next to her in an apparent attempt to console him. But she suddenly had a change of heart, as if putting her hand on her distraught companion wasn't something she should be seen doing on live television.
But why? Not that it's any of our business, but it's the question the collective Internet is asking themselves this morning, because a) no one—even the people who had to be at work today—feels like doing anything actually productive, and b) everyone loves a mystery. So what the hell is going on?