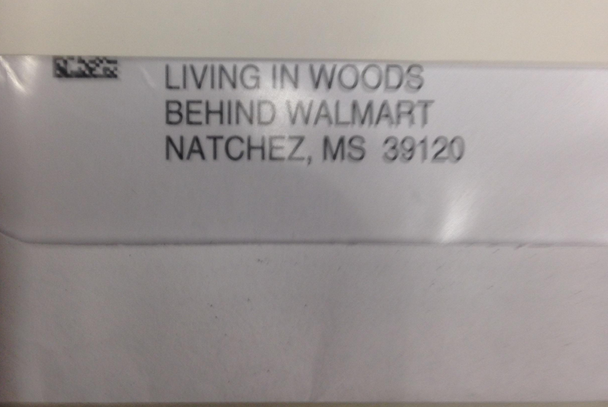 This has to be the modern address of Hansel and Gretel's cannibalistic witch. (via Imgur)
Redditor jamdav19 posted this terrifying address his dad found on a piece of mail today.
"LIVING IN WOODS BEHIND WALMART"
This can't be a real address, can it? I mean, somebody actually typed that out. Somebody put a postage stamp on it. Somebody decided this was a fine way to describe a place of residence when it is actually more of a fine way to describe the last place a postman is seen alive.