Who wouldn't want to attend their own funeral?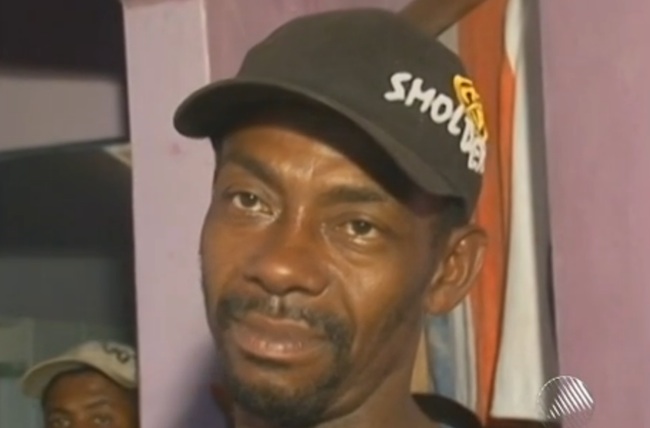 This guy. (via O Globo)
41-year-old car washer Gilberto Araújo from Alagoinhas, Brazil had the very unlikely opportunity to attend his own funeral after a major mix-up at the morgue. It turns out, another car-washer from the same town who resembled Araújo had been murdered, and police believed the body was that of Gilberto's. They called his brother, José Marcos, and told him Gilberto was dead.
Jose Marcos went to identify the body, but instead of looking at the corpse and breathing a sign of relief, he incorrectly confirmed that the deceased was his own brother.
"There was no way to tell the difference because they were actually very similar," José Marcos told O Globo. "So I confirmed it was my brother."
Oh man. He is never going to live that one down at Thanksgiving.

I'm not convinced. The deceased looks like he has a good 50 lbs on Gilberto. (via)
The murdered man has since been identified as Genivaldo Santos Gama. Police Inspector Roberto Lima said the confusion was "understandable", because "the two men closely resembled each other and both worked as car-washers."

You know that old saying, all dead people look alike.
The family then proceeded to plan mourning services. Gilberto only learned of the mix-up when an acquaintance saw him on the street and told him his family was on their way to his funeral. The deceased is always the last to know.
Gilberto attempted to call his family at the wake, but his call was dismissed as a "cruel prank." The people of Alagoinhas must be hilarious.
The only thing left for Gilberto to do was to turn up to his own funeral and announce his current existence in person. Awkward.
As Araújo tells reporters,
"I walked in and said, 'what is this?' and they said it's a service for me. And I said, 'I'm not dead, I'm alive."

If it were me, I'd just hang out in the back with some sunglasses and listen to everyone talk about how great I was, but I guess there's something to be said for letting your mom know she didn't outlive you as soon as possible.
Gilberto's mother described the chaos that ensued at the wake at her home to O Globo,
"It was a shock. The girls fell, fainted. Had people running. It was a fright. I'm very happy because what mother has a son that they say is dead then turns up alive?"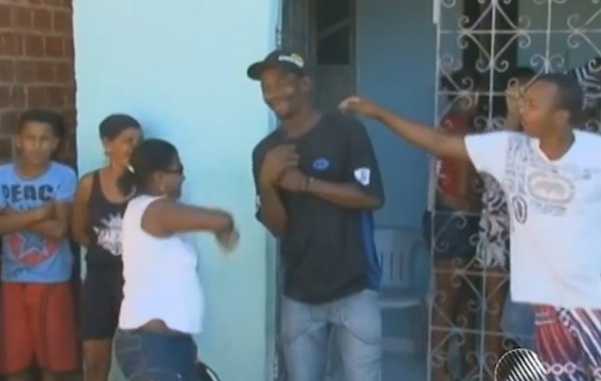 Hey! You're not dead! (via O Globo)
The Guardian reported that one drunk attendee said, "I told you I saw the body moving in the coffin."
I'll keep an eye on this and let you know if turns out that that drunk is right and both men are actually both alive.