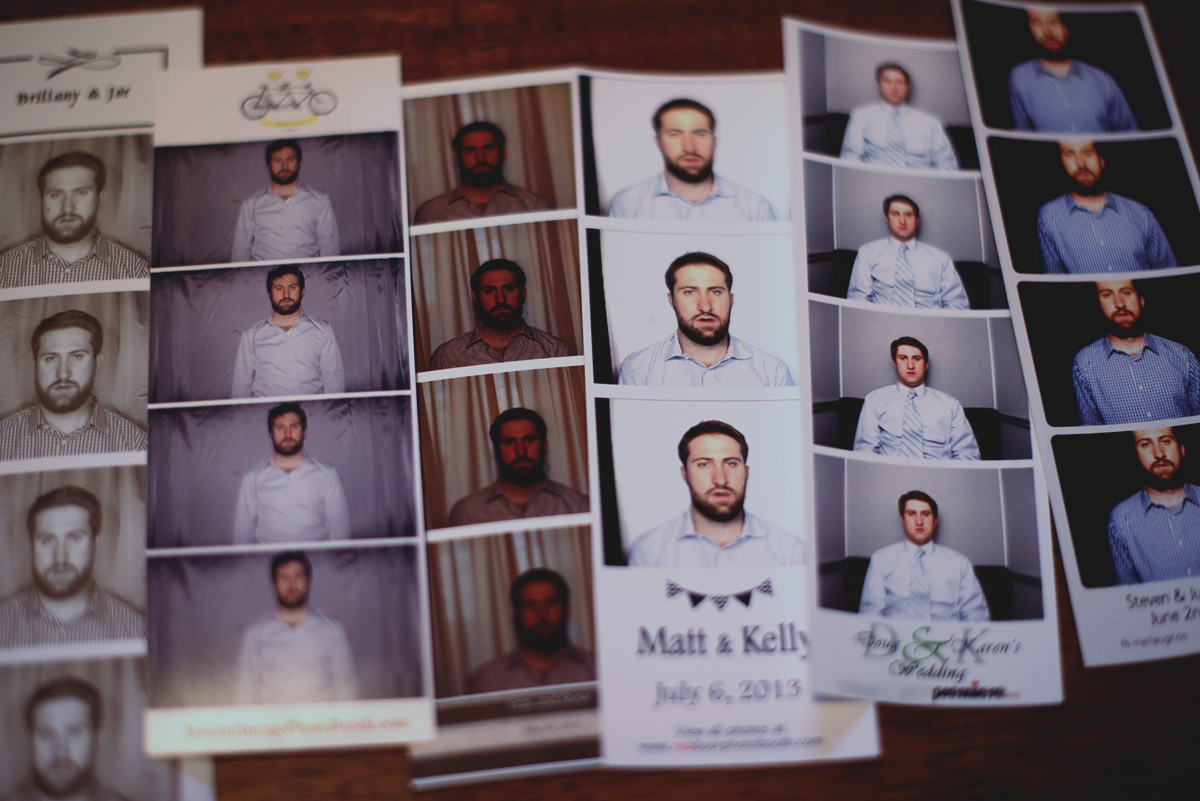 Always a lonely guy in the photo booth, never a bride.
Redditor mybeardaccount is single. That's what I have to deduce from this lonely set of photos taken in the photo booths at his friend's many weddings. Either that or his friends are really stingy with plus ones.
But this guy's dedication to his photo project shows he's ready for a relationship. He never once picked up a novelty oversized cowboy hat or fake mustache or gave in and posed with a friend. He has follow-through and he knows the meaning of commitment. Plus, he's really good at growing a beard, ladies.