One other good thing came of this week's storm besides you getting to stay in your pajamas.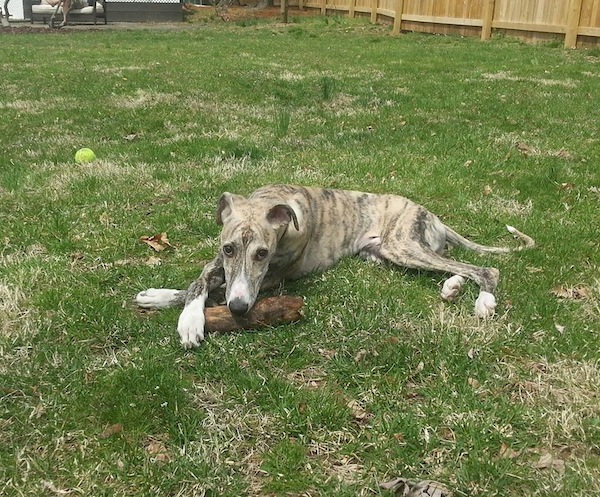 Burt, we're happy you're safe, but you're grounded. (via Facebook)
New York woman Lauren Piccolo and her lost whippet puppy were reunited after months apart thanks to Monday night's snowstorm and the kindness of a stranger.
Burt the whippet puppy disappeared from his Manhattan home in August. Piccolo set up a Facebook page, Bring Burt Home, but because Burt is skittish and runs extremely quickly, it was hard to believe he'd ever come home.