Here's Miley Cyrus at last night's USC game, leaning in with bared teeth to feed on the flesh of new boyfriend Patrick Schwarzenegger, of the Dad-Had-A-Secret-Love-Child Schwarzeneggers.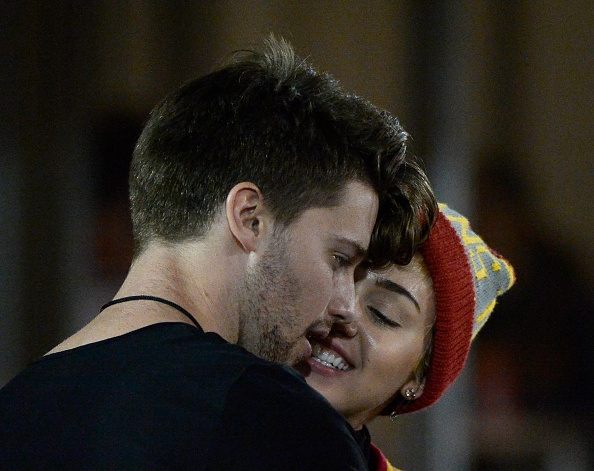 Boyfriend Patrick Schwarzenegger welcomes the feeding, but first must prep his phone for selfie-documentation of the flesh-on-flesh collision.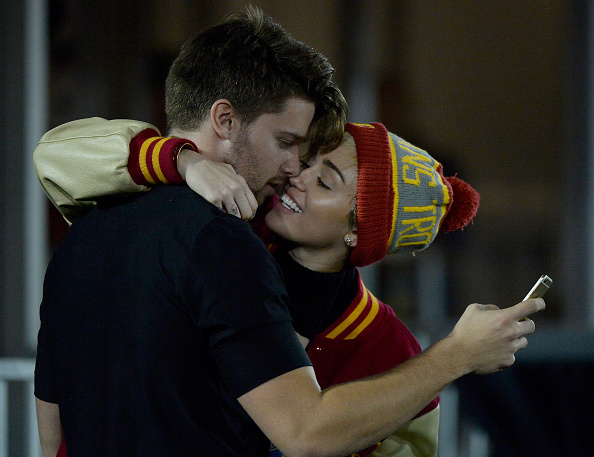 The framing and filter selected, the youths slam mouth meat and slam it hard. A selfie is born.