Here's Miley Cyrus at last night's USC game, leaning in with bared teeth to feed on the flesh of new boyfriend Patrick Schwarzenegger, of the Dad-Had-A-Secret-Love-Child Schwarzeneggers.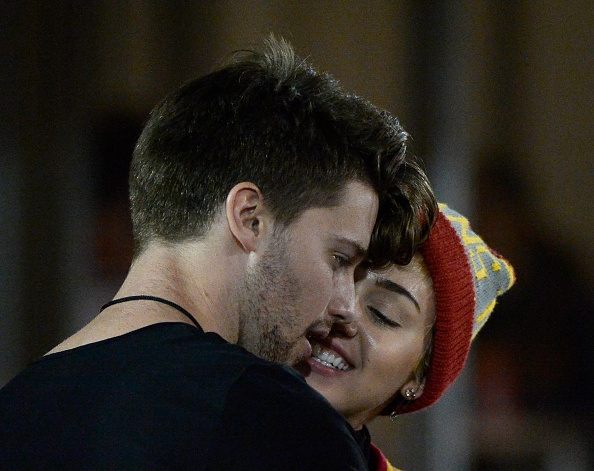 Boyfriend Patrick Schwarzenegger welcomes the feeding, but first must prep his phone for selfie-documentation of the flesh-on-flesh collision.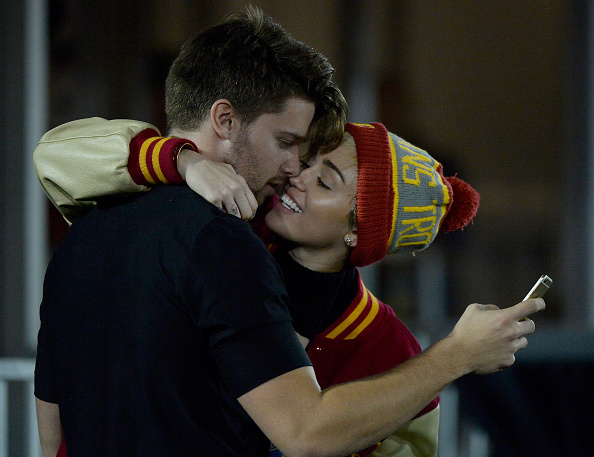 The framing and filter selected, the youths slam mouth meat and slam it hard. A selfie is born.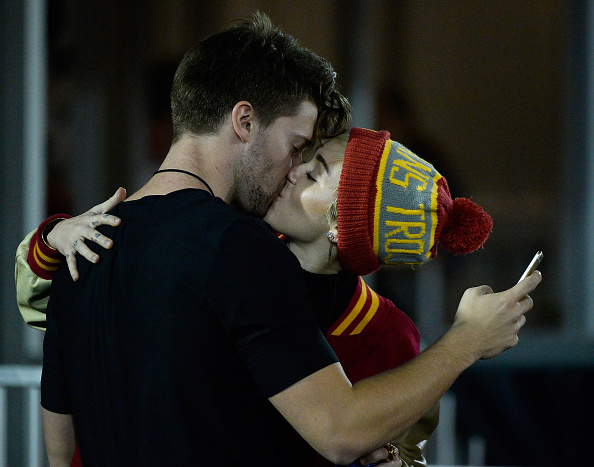 But wait. One selfie is never enough. The kiss may continue, as long as Patrick maintains his framing and stores more and more photographic documents of their public display of tongue teasing in his telephone. THIS MOMENT MUST BE PRESERVED FOR THE ARCHIVISTS.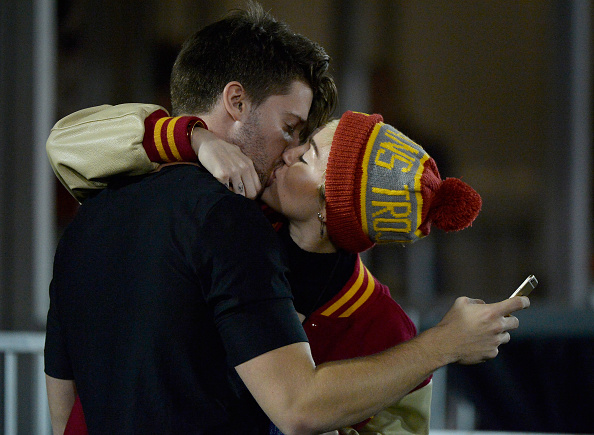 A brief pause. To check the photos.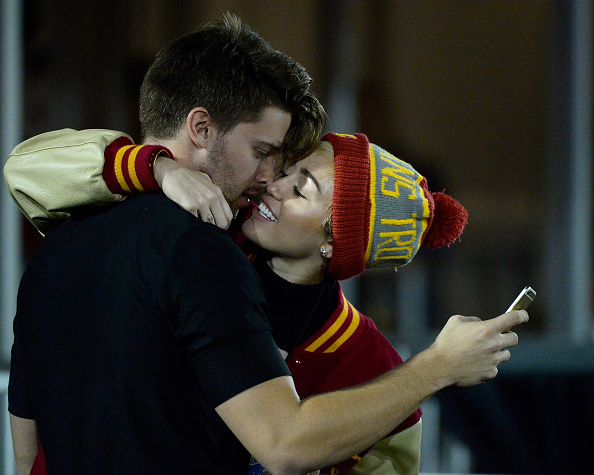 Flipping through. No. No. Terrible. I look too much like Michael Pare in that one. No. That's crap. THESE ARE SHIT! Resume liplock until we get this right!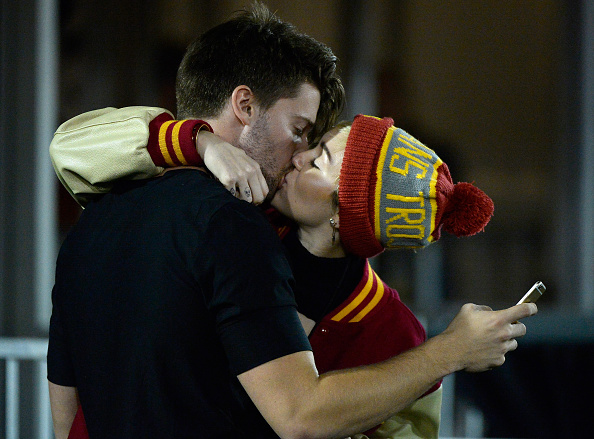 No one is certain how long the two continued to kiss before the Schwarzenegger boy snapped the PDA selfie that he felt was worthy of a share, but it is hoped that water and blankets were brought to the couple to keep them hydrated and warm as they continued their photo session through the night.
A check of the boy's Instagram reveals that none of the selfies have been uploaded yet. They're still out there.
(by Bob Powers)
All photos via Getty Images