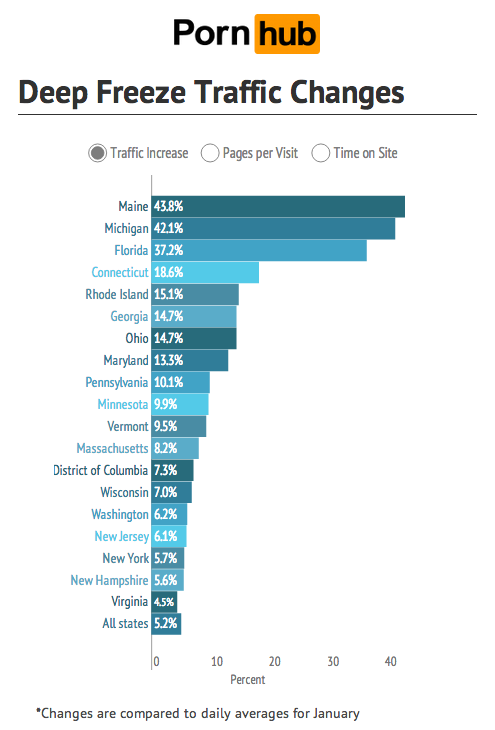 Gotta keep warm somehow. (Screengrab via Pornhub)
Now that major weather events are more frequent, we need to crunch all the data we can get to measure the effects on the nation and predict our response to future such events. Thankfully, Pornhub is there for us.
Sure, finding out the best movie that took place in your state is fun, but this is important! With their recently published traffic stats for January 7th and 8th, the height of the Polar Vortex, we can get a measure of the Vortex's effect on the cabin-fever inspired horniness of a particular region, something both the Weather Channel and Accuweather continue to omit from their forecasts.