For everyone who was planning for the Zombie apocalypse, surprise! It's gonna be mummies!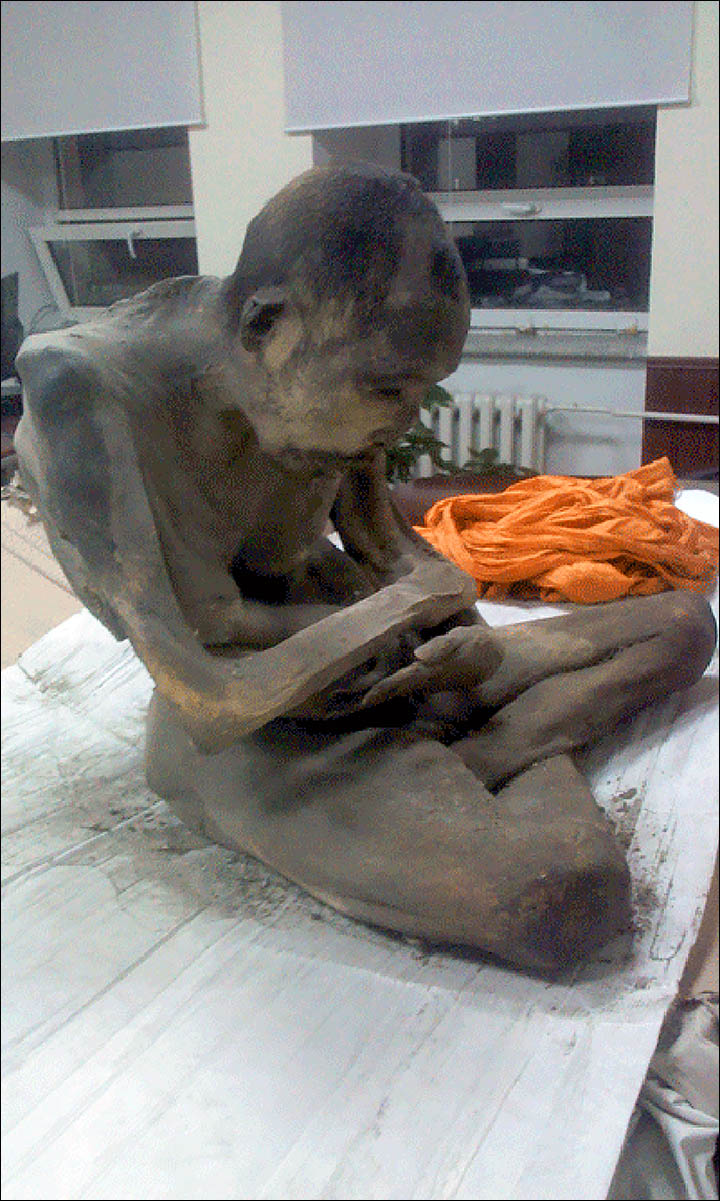 The stillness is strong in this one. (via Siberian Times)
Big news for the recently discovered 200-year-old monk mummified monk, he's alive! (Definitely not.)
The mummy, which was found in the Songinokhairkhan province of Mongolia and believed to be the teacher of famous Lama Dashi-Dorzho Itigilov, has a few experts that haven't given up on him.
The Dalai Lama's physician and famous buddhist monk, Dr Barry Kerzin, believes the mummy is actually a monk in the meditative state known as tukdam.