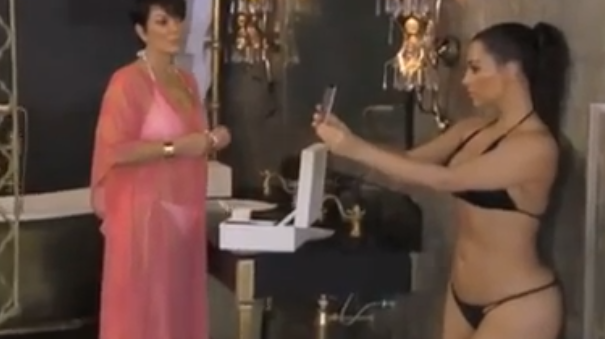 Even Kris is thinking, "I might need to intervene."
A deleted scene from Keeping Up With The Kardashians has hit the web, documenting Kim's maniacal effort to take 1200 selfies while on vacation in Thailand. It was clearly leaked because someone at E! was concerned.
The selfie obsession was apparently for a "Selfie Book" she intended to give to husband, Kanye, and making a book containing an astronomical number of photographs of yourself is exactly the kind of notion that comes to you when in the grips of madness.