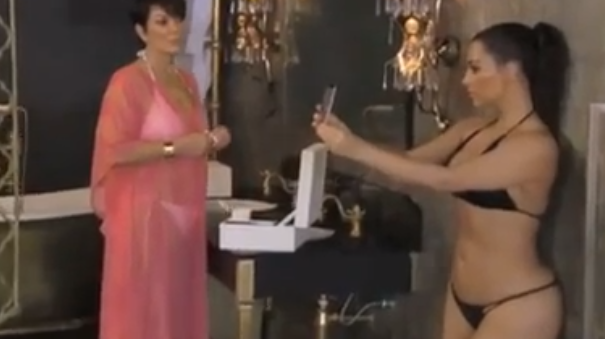 Even Kris is thinking, "I might need to intervene."
A deleted scene from Keeping Up With The Kardashians has hit the web, documenting Kim's maniacal effort to take 1200 selfies while on vacation in Thailand. It was clearly leaked because someone at E! was concerned.
The selfie obsession was apparently for a "Selfie Book" she intended to give to husband, Kanye, and making a book containing an astronomical number of photographs of yourself is exactly the kind of notion that comes to you when in the grips of madness. 
A mother knows...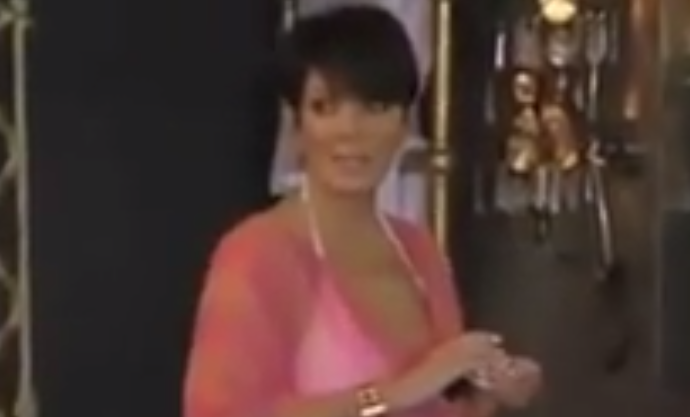 1200?
Kris's offer to take some of the selfies for her is a mom's futile effort to protect her little girl long after she's become a woman. The very idea of taking a selfie for someone else is logically impossible, but she can't help it. Her baby is out of control and all she can do is watch as she spirals further into mania.
The E! network is clearly worried about their signature star, and they released this clip in the hope that she might look at herself and realize the monster that's staring back. Hopefully, the clip will help others as well. If you know someone who is on a quest to take an impossible amount of selfies, it's a cry for help. 
Don't let them cry alone. Take the camera out of your loved one's hand and pose for a two-shot. Get in the frame, before the frame swallows them whole.
(by Bob Powers)