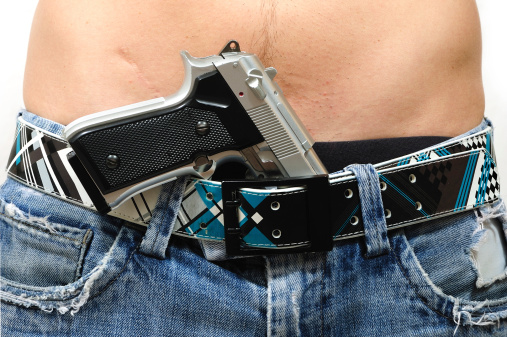 If a man shoots his dick off at a gas station, and the bullet leaves through his ass, and he doesn't even notice it, did he even have a dick to begin with?
On June 12th, a 23-year-old Macon Georgia man pulled in to a gas station, holstered his .45 handgun, and shot himself in the dick. I'm pretty sure shooting your dick off at a gas station is frowned upon considering you're not even supposed to be using your cell phone. 
Remarkably, the man didn't realize what he had done until minutes later when he got to his friend's house and found his pants full of blood. And no dick. 
According to the report, he took off his pants, and "saw that he had shot himself in the penis and that the bullet exited out his buttocks," after which he was driven to the emergency room.
It might be fair to say that if the only reason you noticed you shot off your dick is when a bullet falls from your ass, you did the right thing by taking yourself out of the gene pool.
(by Myka Fox)