Last night on Empire, during what seemed to be a grave conversation about a character's fast-eroding mental health, a bold new addition was introduced to the world of network television: The Blow Job Bib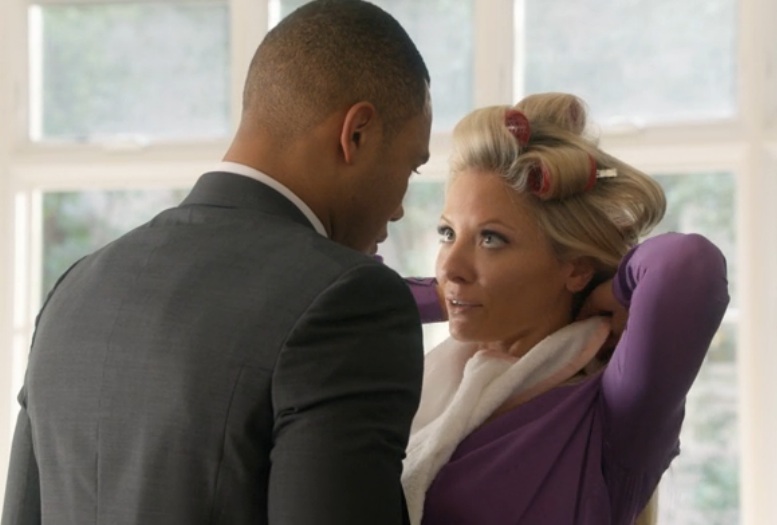 Just let me imbue this fellatio with a little childlike wonder.
If you were one of the millions who tuned in to last week's premiere of Lee Daniels' new one-hour hip hop soap opera Empire, you probably reacted the way most people did, with a shocked and plaintive "Holy crap, this might not suck!" The premise of Terrence Howard as drug-dealer-turned-rap-mega-mogul Lucious Lyon engaged in corporate warfare against his ex-wife and sons for control of his label seemed destined to be campy at best, and at worst, cancelled by February.
Instead, what the premiere seemed to promise was a hip hop version of Dynasty, with strong characters, amped up verbal battles, and Timbaland supervising a soundtrack that at least wasn't entirely embarrassing. Everything seemed on track.