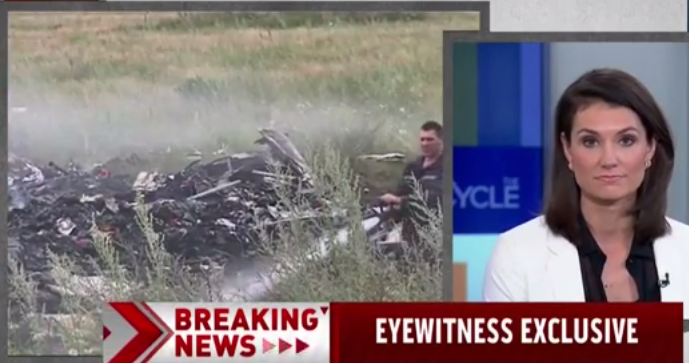 "You've got the exclusive part right."
While reporting live on today's Malaysian Airlines plane crash, MSNBC's Krystal Ball spoke on the air with a Howard Stern fan pretending to be a member of the US military stationed in Ukraine.
"Well, I was looking out the window and I saw a projectile flying in the sky and it would appear the plane was shot down by a blast of wind from Howard Stern's ass," the caller said.