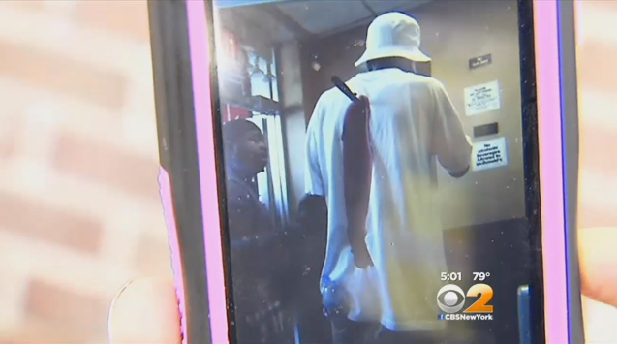 So, nobody's gonna say anything about this guy's Gilligan's Island bucket hat? (via CBS)
A man walks into a McDonalds in Jamaica, Queens with a bloody knife sticking out of his back... stop me if you've heard this one.
Witness Tromaine Yancey was in the McDonalds being interviewed for a job when the stabbing victim came in.
"Everybody was screaming, there was a lot of commotion," he told CBS.
Yancey said the man, whom police described as being in his 50s, and whom everyone else will describe as "that guy with the knife in his back," was on the phone when he walked in.