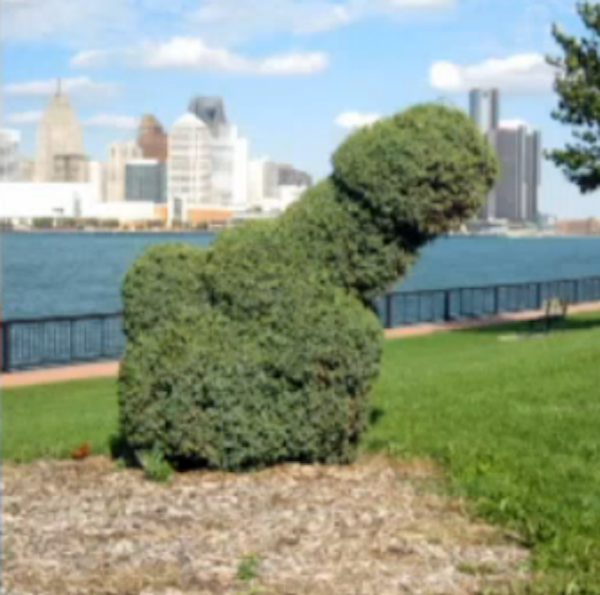 Dude, you need to shave! You're all bush! (Screegrab via CBC News)
Someone in the Canadian city of Windsor, Ontario has put to shame every cock-and-balls drawing you've ever scrawled on a bathroom stall. Using very advanced topiary skills, they turned a large shrub in a waterfront park into a giant, green penis. 
The park is home to various bushes that have been artfully trimmed to look like animals and whatnot. According to John Miceli of the Parks & Recreation department, they were growing the shrub to eventually shape it like a caterpillar. The shears-wielding vandals clearly felt there are enough actual bugs in the park that people can inspect at their leisure, and the public space would be better served by some gargantuan genitals.
The city wasn't aware of the phallic invasion until CBC News alerted them to it. They quickly mutilated the penis bush until it looked like this: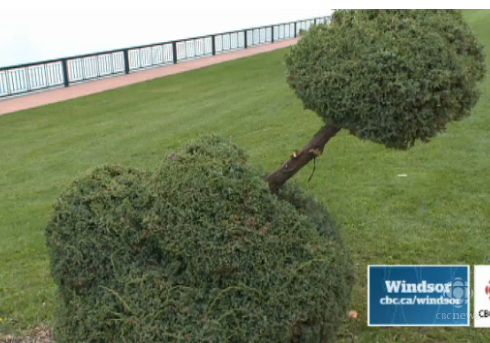 Ouch.
Full report from CBC News below: